Washington State is home to the OG Starbucks, produces more apples than anywhere else in the nation, and is home to more glaciers than any other state. It's also the only state to be named after a US president.
Apparently wanting to maintain a (friendly) competitive edge, WA state was among the first states to legalize recreational marijuana after leading the way on medical marijuana.
You'd be pressed like a Washington apple cider to find a friendlier state when it comes to CBD. CBD is legal and widely available in many forms in Washington. So is marijuana for adults of legal age.
Although CBD is pretty much anywhere, Washington recognizes the difference between Farm Bill-friendly CBD (CBD with 0.0-0.3% THC) and CBD made from marijuana. There are different rules for each type.
Washington CBD Laws At A Glance
With regards to CBD laws in Washington, here are the big points you should to know:
• Hemp-derived CBD with concentration of 0.3% or less THC is permitted.
• Age requirements for CBD purchases at brick-and-mortar stores vary based on store policy. Some have no age requirement.
• Marijuana-derived CBD is legal for adults 21 and over. It can be purchased at medical and recreational marijuana dispensaries.
• Medical marijuana is legal for patients of any age. You must be 21 to shop at a medical marijuana dispensary, though.
• There are specific purchase limits for different types of cannabis, cannabis-derived products, and CBD for medical and recreational users.
• Carrying cannabis across state lines is forbidden.
• You can shop for CBD online or in person.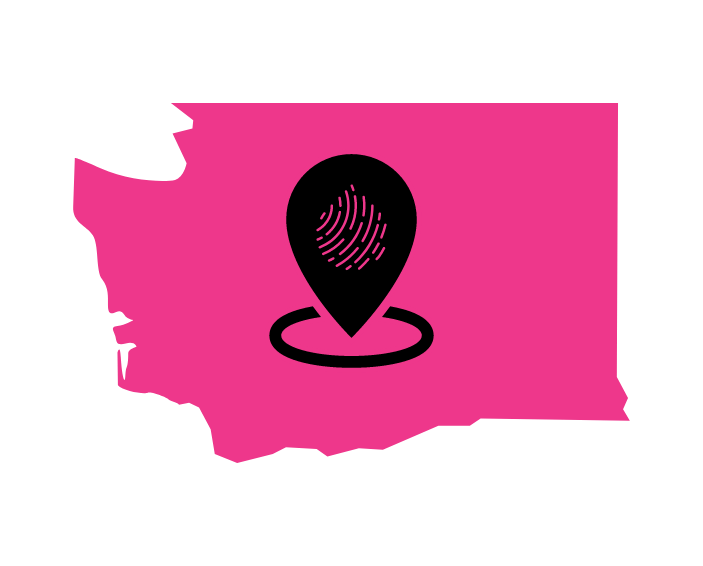 Is CBD Legal in Washington?
The Evergreen State is mighty lenient about CBD in all forms. It's been thorough in spelling out laws about the many types of CBD products and forms of hemp and cannabis.
I-692 legalized possession of a 60-day supply of medical marijuana in WA State for patients with certain medical conditions. These were the grow-your-own days.
Over the next 13 years, Washington added amendments clarifying what constituted a 60-day supply and widened the scope of who could authorize medical marijuana. Medical marijuana dispensaries were almost approved, but there was concern that employees could face federal prosecution.
In 2012, Voters approved I-502, legalizing recreational marijuana. This allowed for the opening of both medical marijuana dispensaries and marijuana retailers. Marijuana was also made taxable and regulations were put in place.
There were some changes in 2015 with the passing of the Cannabis Patient Protection Act (SB 5052) and the Marijuana Taxation Reform (HB 2136). Basically, regulations and systems were tuned up. And, medical marijuana became tax exempt, as did some low-THC/high-CBD products.
CBD-infused food and beverages were removed from bar, restaurant, and retail settings in 2019 per a WA state ban after the 2018 Farm Bill passed. The FDA has not approved CBD as a food ingredient. But, marijuana processors can make CBD-infused edibles and sell 'em at marijuana retail stores. Some might even be tax exempt thanks to the previous point!
Is CBD Legal In Washington? CBD Shopper's Guide
Looking to purchase CBD in Washington? You're in luck! CBD products are legally available at brick-and-mortar stores. Assuming you have Wi-Fi in your neck of the woods — and ya probs do — you also have CBD online stores at your fingertips. Simply locate a trustworthy retailer and take your pick of shopping methods.
Purchase CBD At Brick & Mortar Stores
There's a lot of things to love about Washington, and local access to CBD is one of them. You might spy items containing CBD on the shelves of health food stores or pharmacies, or find it at your local marijuana retailer. Since types of CBD products can vary widely, find a shop with knowledgeable staff and a good selection.
Buy CBD Online
Washington makes it easy to purchase CBD in person, but you might find it more convenient to shop online. Whether you can't find your favorite CBD products in stores or prefer the ease of filling a virtual cart, online shopping for CBD is a great option in Washington.
You can safely buy CBD products online from Pure Craft. In fact, here are some high-quality CBD products that're popular near you:
Where Can You Get More Info On WA State CBD Laws?
That's a good question! We can tell you've got the ol' thinking cap on. Your best bet is to go straight to the many state sources:
Washington & CBD Legality — Bottom Line
There aren't many restrictions on CBD availability in Washington, other than it can't be used in food and beverages sold in retail stores. The legal age to purchase CBD at a marijuana retailer for medical or recreational use is 21, and you'll find various age restrictions at regular stores.
Marijuana is legal, including CBD that contains THC over the federal limit of 0.3%. There are specific purchase limits for recreational marijuana.
Disclaimer
We're not legal professionals or otherwise qualified to offer legal advice. So, while we do our very best to be thorough, up-to-date, and 100% correct, the content above is for informational purposes only. Please also note that the laws surrounding CBD are subject to change. We recommend checking our source(s) to see if the information or legal status have been revised since our content was published.