The "birthplace of the nation" is also home to some cannabis-friendly laws. The state started down the path of legalizing medical cannabis and industrial hemp as far back as 1979 and 1997, respectively.
Since then, VA has established a medical cannabis program, legalized hemp-derived CBD containing 0.0-0.3% THC, and legalized recreational marijuana.
Virginia CBD Laws At A Glance
When it comes to CBDin Virginia, here are the big points you need to know:
• Hemp CBD with less than or equal to 0.3% THC (aka federally legal CBD) is legal in VA for adults over 18. Adults over 21 can have CBD with higher THC concentrations.
• You can buy federally legal CBD locally or online.
• Youmust be over 18 to buy CBD (though some stores require you to be over 21).Exceptions can be made for medical cannabis users.
• Thereare no possession limits or prescription requirements for hemp CBD.
• CBD-infusedfoods and beverages are legal.
• MarketingCBD a dietary supplement is permitted.
• CBDvaping products are strictly regulated and you must be 21+ to buy them.
• Virginiahas a long-established medical cannabis program.
• Recreational marijuana is legal for those 21 and up.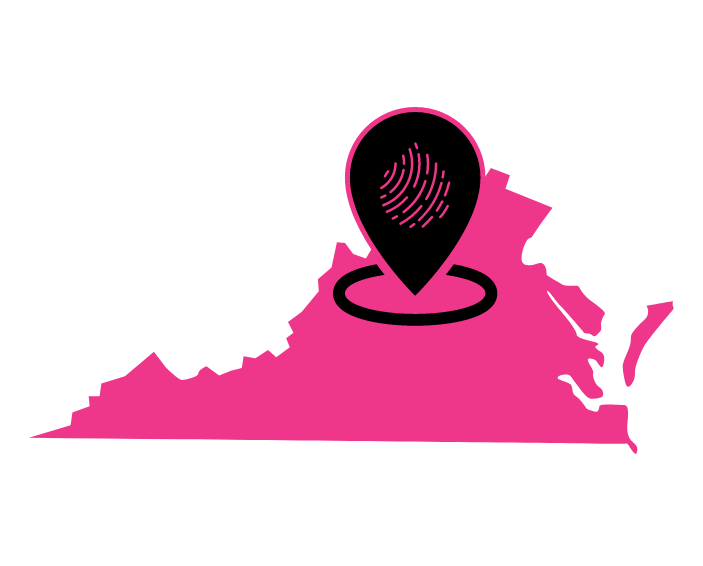 Is CBD Legal in Virginia?
As we mentioned, you'd need to step into the way-back machine to see the dawn of cannabis legislation in Virginia. After getting an early jump on medical cannabis and industrial hemp research, the state has legalized marijuana.
Here's a glimpse of Virginia's CBD legislation over the years:
In 1979, Virginia dipped its toe in the cannabis waters. It approved legislation permitting doctors to recommend cannabis for glaucoma and cancer patients. However, due to cannabis's federal legal status, this law was not in use because there was no legal means for docs to give cannabis Rxs. (Sad trombone sound here!)
A trio of laws passed between 1997 and 2001 (HJ 656, HJ 94, HJ 605) set the stage for the state's commercial industrial hemp program. These pieces of legislation gave the green light to experimenting with industrial hemp and studying its potential economic impact for the state.
SB 955 was enacted in 2015, following on the heels of the 2014 Farm Bill. This bill legalized commercial industrial hemp production.
After the 2018 Farm Bill passed, making hemp-derived CBD with 0.3% or less THC federally legal, Virginia pushed through HB 532 and SB 247 to align state laws with the federal guidelines.
SB 726 and HB 1252 were also passed in 2018 to broaden the medical cannabis program.
In 2021, HB 2312 legalized recreational cannabis for adults 21+. Sales are still on hold until 2024 while regulations are developed. But in the meantime, adults can have and share up to one ounce of cannabis and grow up to four plants. If you're excited about recreational sales, you'll want to keep tabs on cannabis updates in VA as regulations are finalized.
How To Legally Buy CBD In Virginia
Virginia has put out the welcome mat for CBD. (Smiles all around!) As such, you can source your CBD products either at a physical store or at a virtual marketplace. You have tons of shopping alternatives, but be sure to purchase from a reputable retailer.
Purchase CBD At Brick & Mortar Stores
Because hemp CBD's legal in VA, you can probably find CBD items locally. Dispensaries, pharmacies, health food stores, and more often carry CBD-infused products. If you want to buy your CBD goodies in person, do some research to locate the shops with the best selection and service.
Marijuana CBD may be purchased at approved facilities by patients registered with the state's medical cannabis program. Adults wanting THC-rich CBD goodies will have to look out of state or wait until recreational sales open up in 2024.
Buy CBD Online
Some people like to buy their CBD in the flesh. Others prefer the convenience of online shopping. Fortunately for you — in Virginia, you can do either (or both!). And even if you enjoy the experience of going into a shop IRL and selecting your CBD products, it's great to have options.
You can safely purchase CBD products online from Pure Craft. Wanna know what CBD products folks in your neck of the woods are buying? Check out these high-quality items that're a big hit with your community:
Where Can You Get More Info On Virginia's CBD Laws?
That's a great question! You've obviously put the thinking cap on. Your best bet is to go straight to the source: Virginia's CBD governing bodies (and all the documentation they've churned out on this subject).
Virginia & CBD Legality — Bottom Line
Hemp CBD with no more than 0.3% THC is legal for adults 18+ to buy in Virginia. You can find it at local retailers or online. If you're 21+, you can have CBD with more than 0.3% THC — if you can find it. Although recreational marijuana is legal, sales haven't started yet, so growing at home and sharing with friends is the only legal route.
VA has a medical cannabis program that does allow for medicinal CBD. Patients need to register with the program and buy from an approved dispensary or pharmacy.
Virginia will be implementing recreational marijuana regulations between now and 2024, so keep your eyes on the news for this one.
Disclaimer
We're not legal professionals or otherwise qualified to offer legal advice. So, while we do our very best to be thorough, up-to-date, and 100% correct, the content above is for informational purposes only. Please also note that the laws surrounding CBD are subject to change. We recommend checking our source(s) to see if the information or legal status have been revised since our content was published.