Vermont is, perhaps, a model state when it comes to cannabis laws. It's been fairly progressive with legislating in the right to use hemp and marijuana products.
Hemp CBD with a max of 0.3% THC is legal in Vermont. The state was an early adopter of medical marijuana and has legalized recreational marijuana.
Vermont CBD Laws At A Glance
Stop wondering aboutCBD do's and don'ts in VT — know them. At least the key points:
• Hemp CBD with 0.3% or underTHC is legal.
• CBD from hemp is subject todifferent rules than CBD from marijuana.
• There are no hemp CBDpossession limits. For marijuana, it's one ounce.
• You must be at least 21years old to buy cannabis products. For medical marijuana, you must be 18+.
• CBD products areextensively available locally and online.
• Qualifying patients, whoare part of the state's medical cannabis program, can buy higher-THC productsat state-licensed dispensaries.
• Recreational marijuana islegal.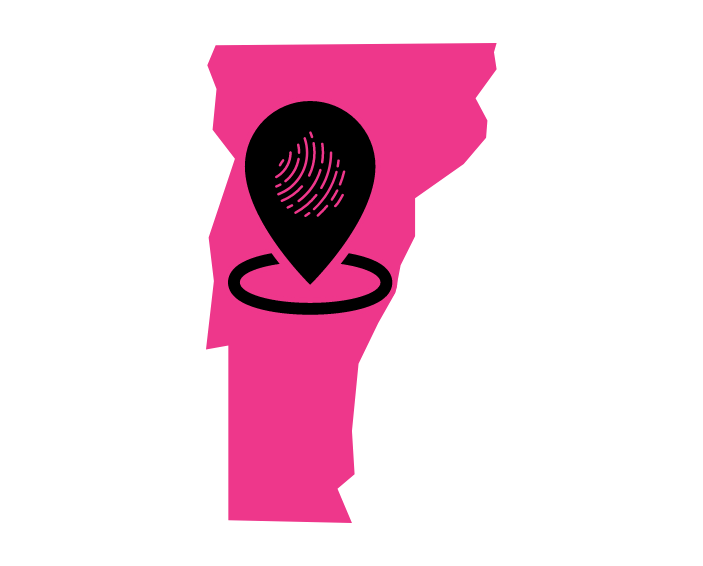 Is CBD Legal in Vermont?
Vermonters are certainly luckier than residents of many other states. The state is lousy with natural beauty, charming towns, and tasty delights (real maple syrup, Ben & Jerry's…yum!). As if that weren't more than it's fair share of good stuff, Vermont also has well-organized, nation-leading cannabis laws.
Medical marijuana was legalized in May 2004 for patients with certain health conditions. Under this legislation, registered patients could grow up to three plants and possess up to two ounces of marijuana.
The medical marijuana program was expanded with the passage of SB 7 in 2007. (Several more laws were passed in subsequent years to further broaden or clarify the program.)
In 2013, HB 200 decriminalized possession of one ounce or less of cannabis. Instead of being a criminal offense, it became a civil violation.
A few days later, the governor signed S.157 into law, creating an industrial hemp program.
Trying to legislate in legalized marijuana — including marijuana-derived CBD — as early as 2014, Vermont finally made it happen 2017 with H.511. This law went into effect in 2018. However, while it made recreational marijuana legal, it didn't establish guidelines for commercial sales of cannabis products.
The 2018 Farm Bill passed, which legalized hemp CBD containing no more than 0.3% THC at the federal level. VT was onboard with this!
In 2019, the state pushed through S.54 to regulate the sale of recreational cannabis.
Can You Buy CBD Products Legally In Vermont?
Vermont has given the green light CBD. You're free to buy and use federally-sanctioned CBD products here.
This also means residents of the Green Mountain state can shop online or locally for their CBD items. The good news is — between physical stores and virtual markets — tons of CBD shopping options are available. Just be sure to find a trustworthy retailer.
Can You Buy CBD At Brick & Mortar Stores?
CBD seems to be everywhere these days, especially in VT. You may spy it on the shelves of your nearest dispensaries, health and wellness shop, pharmacies, or other stores in Vermont. Which is awesome if you like to "look at products with your hands" or discuss them with (hopefully) knowledgeable staff. You really needn't look elsewhere for your CBD products if you don't want to.
Participants in the state's medical cannabis program can buy higher-THC CBD at a state-licensed dispensary.
Can You Buy CBD Online?
No need to stress if you're looking for CBD in Vermont and don't feel like hitting the local venues. Hemp-derived CBD oil with 0.0-0.3% THC can be legally mailed to the 50 states according to federal law. So, all you need to do is order your CBD online. Pretty convenient, yah?
You can safely and easily buy CBD online from Pure Craft. Need some inspiration? These high-quality CBD products are popular in your area:
Learn More About CBD Laws In Vermont
If you'd like to go into full legal scholar mode and do some more research on CBD laws in Vermont, check out these resources.
Vermont & CBD Legality — Bottom Line
Both hemp and marijuana CBD are legal in Vermont, though they're regulated differently. There are no possession limits on hemp CBD that's got no more than 0.3% THC. You have to be over 21 to buy CBD, which you can easily find at local retailers or online.
The state also operates a medical cannabis program. Qualified, registered patients can purchase cannabis products — including higher-THC CBD — at licensed dispensaries.
Recreational marijuana is legal.
Disclaimer
We're not legal professionals or otherwise qualified to offer legal advice. So, while we do our very best to be thorough, up-to-date, and 100% correct, the content above is for informational purposes only. Please also note that the laws surrounding CBD are subject to change. We recommend checking our source(s) to see if the information or legal status have been revised since our content was published.