Utah's state motto of "Industry" is more than a hollow statement. The state is making an industry of industrial hemp. This means it regulates the agriculture and processing of hemp as well as sales of hemp products like CBD oil.
So, as long as your CBD has 0.3% THC or less — it's legal in Utah. Utah has a medical cannabis program, so marijuana and CBD sourced from marijuana are available for patients with qualifying conditions. Beyond that, possession or sale of marijuana is illegal and can result in serious penalties.
Utah CBD Laws At A Glance
Here are the big points you need to know when it comes to CBD in Utah:
• CBD oil is legal for all, so long as it doesn't contain more than 0.3% THC.
• You need a permit from the Utah Department of Agriculture and Food to cultivate, process, or sell hemp products in the state.
• You can buy CBD online or in person.
• CBD can't be added to food and beverage products.
• Qualified medical providers can recommend medical cannabis to patients with qualifying conditions.
• Limits on THC in medical cannabis products are 113 grams by weight for unprocessed marijuana, or 20 grams of active THC in medicinal dosage form.
• Medical cannabis can be purchased at a medical cannabis pharmacy.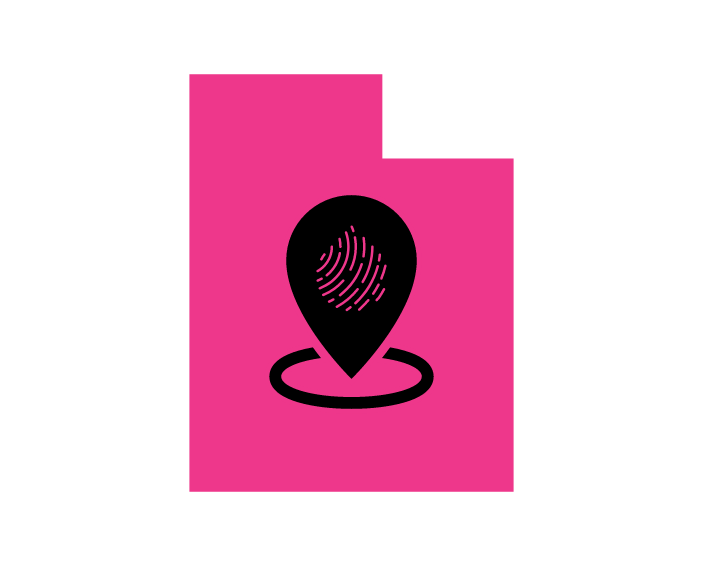 Is CBD Legal in Utah?
Where can you visit five state parks and buy CBD oil? Utah! It's laid down the following laws and regulatory programs related to cannabis:
Utah launched a first-of-its-kind medical CBD law in 2014. HB 105 made it legal for patients with intractable epilepsy and a doctor's recommendation to possess and use low-THC CBD oil.
A few initiatives passed in 2018 expanding the legality of CBD and marijuana. HB 195 gave terminally ill patients the "right to try" marijuana. Voters passed Proposition 2, the Utah Medical Cannabis Act, legalizing the cultivation, processing, and medical use of cannabis. Then, HB 3001 tightened up provisions of the act and made CBD with no more than 0.3% THC legal for everyone.
Medical marijuana laws have continued to evolve. Notable changes in 2020 included removing criminal penalties for THC use for patients registered in the medical cannabis program, rollout of a Medical Cannabis Card program, and availability of home delivery.
In 2019, the Hemp and Cannabinoid Act (SB 105) named the Utah Department of Agriculture and Food in charge of regulating the industrial hemp industry.
Can You Buy CBD Products Legally In Utah?
Utah has given the green light CBD. You're free to buy and use federally-sanctioned CBD products here.
This also means Utah residents can shop online or locally for their CBD items. The good news is — between physical stores and virtual markets — tons of CBD shopping options are available. Just be sure to find a trustworthy retailer.
Can You Buy CBD At Brick & Mortar Stores?
CBD seems to be everywhere these days. You may spy it on the shelves of your nearest dispensaries, health and wellness shop, pharmacies, or other licensed establishments in Utah. Which is awesome if you like to "look at products with your hands" or discuss them with (hopefully) knowledgeable staff. You really needn't look elsewhere for your CBD products if you don't want to.
Medical CBD needs to be purchased at a medical cannabis pharmacy.
Can You Buy CBD Online?
No need to stress if you're looking for CBD in Utah and don't feel like hitting the local venues. Hemp-derived CBD oil with 0.0-0.3% THC can be legally mailed to the 50 states according to federal law. So, all you need to do is order your CBD online. Pretty easy, right?
You can safely and conveniently purchase CBD online from Pure Craft. Need some inspiration? These high-quality CBD products are popular in your area:
Learn More About CBD Laws In Utah
If you'd like to go into full legal scholar mode and do some more research on CBD laws in Utah, check out these resources.
Utah & CBD Legality — Bottom Line
CBD containing 0.0-0.3% THC is legal and easy to get your hands on. With Utah's Industrial Hemp Program in place, you can expect a variety of CBD products and retailers to stock them.
Medical cannabis patients can get a qualified doctor's recommendation to use cannabis. Recreational marijuana is illegal.
Disclaimer
We're not legal professionals or otherwise qualified to offer legal advice. So, while we do our very best to be thorough, up-to-date, and 100% correct, the content above is for informational purposes only. Please also note that the laws surrounding CBD are subject to change. We recommend checking our source(s) to see if the information or legal status have been revised since our content was published.