Tennessee's embrace of CBD might just be enough to burst into song. A round of "My Homeland, Tennessee" or "Tennessee Bicentennial Rap" anyone?
That's right. In Tennessee it's legal to possess and use CBD as long as it meets the federal standard (hemp-derived and 0.0-0.3% THC). There's also a state medical cannabis law that permits CBD oil with up to 0.9% THC in certain cases. Tennessee state law does not permit marijuana usage.
Tennessee CBD Laws At A Glance
When it comes to CBD in Tennessee, here are the big points you need to know:
• CBD that complies with federal law — CBD sourced from hemp and with 0.3% or less THC — is also legal in Tennessee.
• You must be at least 18 years old to buy CBD.
• There aren't any restrictions on the amount of CBD you can possess.
• Medical cannabis, which can contain up to 0.9% THC, is available for people with certain conditions.
• You can buy CBD in stores or online.
• Marijuana is illegal for recreational and medicinal uses.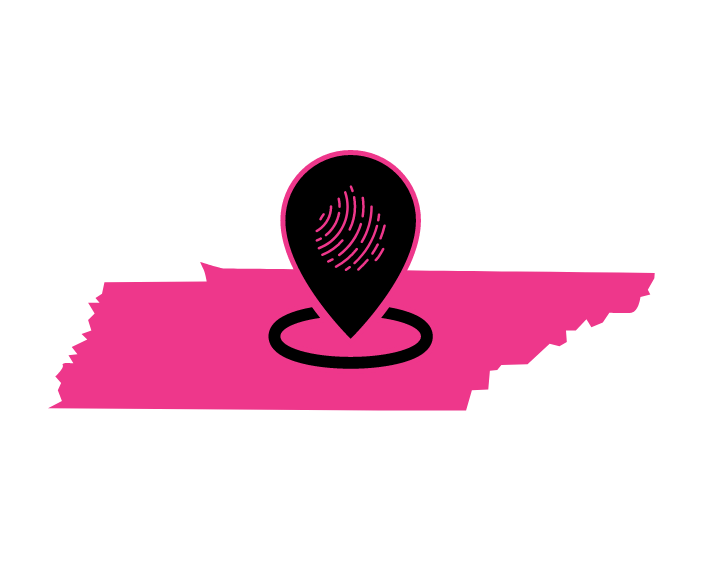 Is CBD Legal in Tennessee?
The legality of CBD in Tennessee is fairly straightforward. It follows a trajectory that's quite similar to many other states, but perhaps is slightly ahead of the curve.
In 2015, the Volunteer State implemented a limited medical marijuana program. Through this program, qualified patients could use CBD oil with up to 0.9% THC.
Recognizing a need for clarity, Tennessee enacted SB 2125 in 2016. This bill defines industrial hemp as cannabis with a THC content of less than 0.6%. It codifies the distinction between hemp (and its extracts) and marijuana.
Apparently that law didn't do it for some legislators as they also pushed through HB 2144, which underscores the meaning of "hemp" and its separateness from marijuana.
Tennessee made way for legal CBD with the 2018 Farm Bill. Federally-legal CBD (i.e., from hemp and with ≤ 0.3% THC) became OK for Tennesseans.
2019 saw the passage of SB 357 and SB 360. These laws, respectively, further clarified the definition of hemp and added an age restriction for the sale of smokable hemp.
Several additional proposed laws surrounding hemp and CBD are making their way through the Tennessee legislature. Stay tuned for new developments!
Tennessee CBD Laws: How To Buy CBD Legally
Here's the scoop — awesome enough to coax an eastern box turtle from the comfort of its shell. Because Tennessee allows CBD, you can shop in person or online. It's great to have options, right? With all these choices available to you, you can enjoy the widest selection of CBD products.
Purchase CBD At Brick & Mortar Stores
CBD's legal in your neck of the woods. (Nice move Tennessee!) This means you can explore the offerings at a number of local venues. Dispensaries are an obvious choice. But many pharmacies, health food stores, spas, farmers' markets, etc. sell CBD-infused products, too.
Before CBD shopping in person, research or ask around to hone in on the retailers with the best products, selection, and service.
Buy CBD Online
Some people like to buy their CBD IRL. Others prefer the convenience of online shopping. Lucky you — in Tennessee, you can take your pick! And even if you enjoy the experience of physically going into a shop and selecting your CBD products, it's great to have options.
You can safely buy high-quality CBD products online from Pure Craft. Should you need some shopping inspiration, here are some CBD products that're popular near you:
Learn More About CBD Laws In Tennessee
If you'd like to go into full legal scholar mode and do some more research on CBD laws in Tennessee, go wild. (And then maybe chill with some CBD?)
Check out these resources straight from the Tennessee government:
Tennessee & CBD Legality — Bottom Line
Tennessee's trying to live up to its state motto — Agriculture and Commerce — with hemp. If you're over the age of 18, you can legally buy CBD in the flesh at a store or virtually from your favorite online seller.
There's also a medical CBD program for qualified individuals. Recreational marijuana use is forbidden.
The legal status of cannabis is evolving in Tennessee. So, be on the lookout for new laws pertaining to marijuana, hemp, and CBD in the coming years.
Disclaimer
We're not legal professionals or otherwise qualified to offer legal advice. So, while we do our very best to be thorough, up-to-date, and 100% correct, the content above is for informational purposes only. Please also note that the laws surrounding CBD are subject to change. We recommend checking our source(s) to see if the information or legal status have been revised since our content was published.