This state's not only the birthplace of BBQ and the legendary Lizard Man, it's home to very favorable CBD laws. In fact, most CBD products are legal in South Carolina.
As long as your CBD is within the federally-permitted 0.0-0.3% THC range and originated from hemp — you're golden. CBD with higher THC and marijuana are still forbidden. And the legal status of smokable hemp is a gray area.
South Carolina CBD Laws At A Glance
When it comes to CBD in South Carolina, here are the big points you need to know:
• Almost all forms of CBD are legal in South Carolina as long as the CBD is hemp-derived and contains 0.3% or less THC.
• Smokable hemp may or may not be allowed. You're taking your chances if you decide to use it.
• South Carolina doesn't allow CBD isolate to be used as an additive to foods or beverages.
• Under the medical CBD program, qualified patients can use cannabis that's at least 98% CBD and 0.9% or less THC.
• There is no specified minimum age to buy CBD, but many retails won't sell to minors.
• Marijuana is illegal in South Carolina.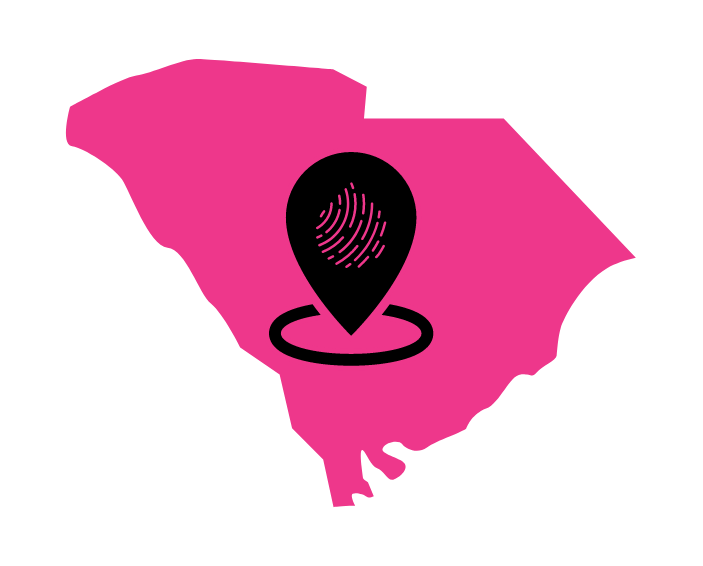 Is CBD Legal in South Carolina?
We hear South Carolinians like their milk and tea (separately, not combined). Well, ya know what? If you want to liven these exciting beverage up a bit — you're free to add in some CBD oil. As long as it's hemp-derived and contains no more than 0.3% THC.
Yup, CBD is permitted in the Palmetto State. Check out the strides SC's making with regards to CBD:
In 2014, South Carolina passed Julian's Law. This act paved the way for certain patients to use a limited variety of medical cannabis.
Enactment of the Industrial Hemp Bill in 2017 opened up the field to industrial hemp research. It also redefined industrial hemp as an agricultural crop separate from marijuana.
As with many other states, CBD became legal with the passage of the 2018 Farm Bill. If it's good enough for the national government, it was apparently good enough for South Carolina.
Encouraged by the federal legalization, South Carolina began to further create and amend laws to loosen and expand CBD laws on the state's books. For example, the 2019 South Carolina Hemp Farming Act made it legal to grow hemp for commercial purposes.
How To Legally Buy CBD In South Carolina
South Carolina is a CBD-friendly zone. (Giant smile spreads across face!) So, you can source your CBD items either at a physical store or at a virtual marketplace. You have a bunch of shopping alternatives, but make sure you purchase from a reputable retailer.
Purchase CBD At Brick & Mortar Stores
Because CBD is legal in South Carolina, you may be able to find CBD items locally. Dispensaries, drug stores, health food stores, and more often carry CBD-infused products. This is especially true if you are in or near larger metropolitan areas. In regions that're less urban — check your corner store. You never know...
If you want to buy your CBD goodies in person, do some research to locate the shops with the best selection and service.
Buy CBD Online
Some people like to get their CBD IRL. Others prefer the ease of online shopping. Lucky for you — in South Carolina, you can take your pick! And even if you enjoy the experience of strolling into a shop and gathering your CBD products, it's great to have choices.
You can safely buy high-quality CBD products online from Pure Craft. In fact, here are some CBD products that're popular near you:
South Carolina State CBD Laws: A Deeper Dive
Some say knowledge is power. There even used to be TV commercials to this effect…. Anyway, if you'd like to be more CBD powerful, feel free to read up on the laws surrounding cannabis in your South Carolina.
South Carolina & CBD Legality — Bottom Line
With a few constraints, CBD sourced from hemp and with a THC content of 0.3%THC or less is legal. The most notable caveats are that smokable hemp has questionable legality, only full- or broad-spectrum CBD can be commercially used in food and beverages, and the legal age for buying CBD is undefined.
There are special guidelines around medical-use CBD, which may contain a greater percentage of THC. Marijuana is illegal in South Carolina.
Disclaimer
We're not legal professionals or otherwise qualified to offer legal advice. So, while we do our very best to be thorough, up-to-date, and 100% correct, the content above is for informational purposes only. Please also note that the laws surrounding CBD are subject to change. We recommend checking our source(s) to see if the information or legal status have been revised since our content was published.