Rhode Island's been sailing a legislative regatta with cannabis for many years. So, it may come as no shocker that the state was primed and ready to jump on hemp and its byproducts.
As such, hemp CBD with no more than 0.3% THC is legal. The state has a long-running medical cannabis program. Though recreational marijuana is still illegal — that could be changing very soon.
Rhode Island CBD Laws At A Glance
Here's the low-downon CBD in Rhode Island. Well, just the big points you should be aware of atleast:
• Hemp-derived CBD containing≤0.3% THC is legal.
• Anyone who's 21+ can buyhemp CBD.
• CBD is for sale in localstores and online.
• There are no possessionlimits for hemp CBD.
• Medical cannabis patientscan possess up to 2.5 ounces of marijuana — like marijuana-derived CBD — every15 days.
• Recreational use marijuanaillegal.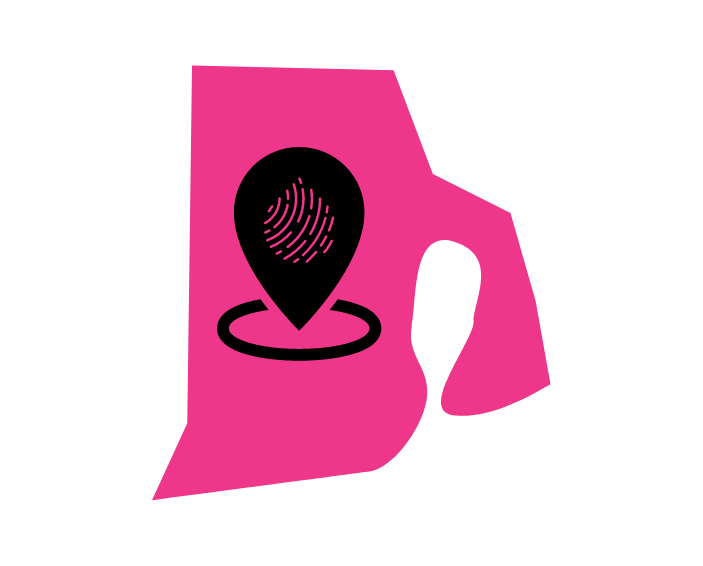 Is CBD Legal in Rhode Island?
While RI was the eleventh sate to legalize medical-use marijuana, it's just been the last decade or so that cannabis legislation has really come to a head. There's been some sort of ballot measure or initiative — not to mention steady advocacy — every year.
Let's take look at the milestones on Rhode Island's CBD adventure:
In 2006, the state legislature dramatically rammed through its debut medical marijuana law. Under this program, qualifying patients with certain debilitating health conditions were permitted to use cannabis.
It took a few years, but Rhode Island launched its cannabis dispensary network in 2009. At the time, California was the only other sate with such a system. So, yah, RI was a trailblazer for a beat or two.
The Hemp Growth Act, passed in 2016, distinguished hemp from marijuana based on its THC level. It also created the Rhode Island Industrial Hemp Agricultural Pilot Program.
Enactment of the 2018 Farm Bill federally legalized hemp CBD with a max of 0.3% THC.
The industrial hemp program was expanded in 2019 (HB 5151). It explicitly approved the sale of consumable hemp products and put some rules in place.
Recreational marijuana is currently unlawful in Rhode Island. But, the state seems hot on legalization. 2022 just might be the year — so you may want to keep tabs on this.
How To Legally Buy CBD In Rhode Island
Rhode Island is a CBD-friendly zone. (Happy face!) As such, you can source your CBD products either at a physical store or at a virtual marketplace. You have a ton of shopping alternatives, but be sure to purchase from a reputable retailer.
Purchase CBD At Brick & Mortar Stores
Because CBD is legal in Rhode Island, you can probably find CBD items locally. Dispensaries, pharmacies, health food stores, and more often carry CBD-infused products. If you want to buy your CBD goodies in person, do some research to locate the shops with the best selection and service.
CBD sourced from marijuana can only be purchased at a state-licensed dispensary.
Buy CBD Online
Some people like to buy their CBD IRL. Others prefer the convenience of online shopping. Lucky you — in Rhode Island, you can take your pick! And even if you enjoy the experience of physically going into a shop and selecting your CBD products, it's great to have options.
You can safely purchase high-quality CBD products online from Pure Craft. Wanna know what CBD products folks in your neck of the woods are buying? Check out these goodies that're a big hit with your community:
Additional Resources: CBD Laws In Rhode Island
Laws vary from state to state. So ya might want to double-triple-quadruple check you've got the deets for Little Rhody straight. You can find all the info you could possibly want (and then some?) direct from the source:
Rhode Island & CBD Legality — Bottom Line
Hemp CBD topping out at 0.3% THC is legal and readily available in the Ocean State. It can be purchased at local shops or online — if you're 21+. There aren't any possession limits for hemp CBD.
The state's medical marijuana program permits qualified patients to use up to 2.5 ounces of cannabis per every 15 days. Marijuana CBD and other medicinal cannabis is only sold via state-licensed dispensaries.
Rhode Island prohibits recreational marijuana. This may change soon, though, as there's broad and active support for legalization.
Disclaimer
We're not legal professionals or otherwise qualified to offer legal advice. So, while we do our very best to be thorough, up-to-date, and 100% correct, the content above is for informational purposes only. Please also note that the laws surrounding CBD are subject to change. We recommend checking our source(s) to see if the information or legal status have been revised since our content was published.