The Oregon Grape may be the Oregon state flower, but some locals might consider hemp to be the honorary state plant. The state of Oregon has always been at the forefront of embracing cannabis.
To be clear as Crater Lake: It's legal to purchase, possess and use CBD in Oregon. Marijuana-derived products are approved for recreational use.
Oregon CBD Laws At A Glance
When it comes to CBD in Oregon, here are the big points you need to know:
• Pretty much any form of CBD is available in Oregon, with the exception of CBD-infused alcohol.
• CBD can't be sold as a dietary supplement per the FDA, but CBD-infused food and beverages remain available.
• There's no age limit to purchase CBD products made from industrial hemp.
• Marijuana and marijuana-derived CBD can be purchased at an OLCC-licensed retailer.
• There are restrictions on possession limits for marijuana-derived CBD products.
• You've gotta be at least 21 to possess, use, or purchase recreational marijuana.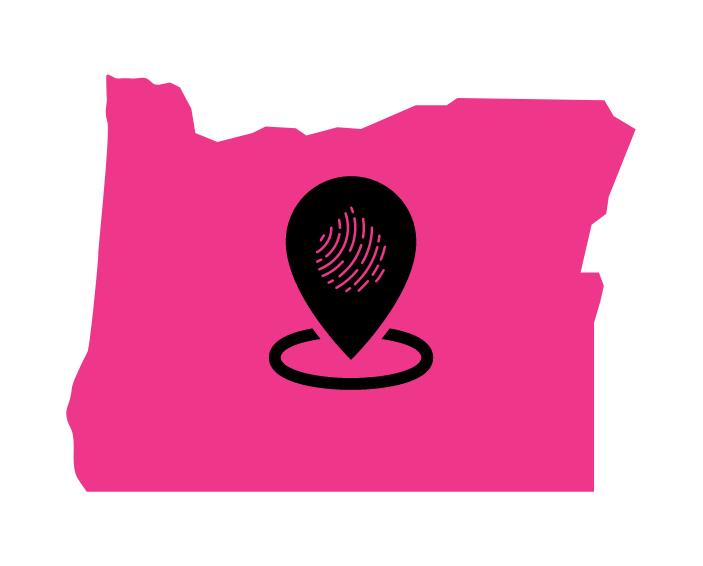 Is CBD Legal in Oregon?
The laws are cut and dry when it comes to CBD in Oregon. They've been ahead of the curve and clear about do's and don'ts. In fact, Oregon breaks CBD into two categories: CBD made from industrial hemp and CBD made from marijuana.
Oregon was the first state to decriminalize possession of small amounts of marijuana 1973. From there, they were a leading state in medical and recreational marijuana legalization. Industrial hemp products are authorized under the 2018 Farm Bill and the state Hemp Program.
Medical marijuana was approved by voters in 1998 under the Oregon Medical Marijuana Act (Measure 67) for patients with qualifying medical conditions. There were no medical marijuana dispensaries, so patients or their caregivers had to grow it themselves.
The state tried to make retail medical marijuana available twice, once in 2004 and once in 2012. Later in 2012, HB 3460 passed, regulating medical marijuana facilities.
Oregon was the third state to green-light recreational marijuana in 2014. Under Measure 91, anyone age 21 or over can grow cannabis or purchase products including CBD from retail marijuana stores.
In 2016, the Oregon Liquor Control Commission (OLCC) was named in charge of the regulation of marijuana stores and sales.
When the FDA laid out rules about CBD in 2018, the OLCC put a halt to hemp CBD-infused alcohol. But, Oregon still allows hemp CBD to be used in food and beverages.
The OLCC refined its policies on hemp and marijuana in 2021 through House Bill 3000 and Senate Bill 408. There's a lot to unpack in this legislation, but what you need to know as a consumer is this: Cannabinoids other than delta-9-THC and CBD, such as delta-8-THC, are all approved for adult use in OR. You'll also notice you can buy more marijuana (up to two ounces) and get more THC in your marijuana edibles and most hemp CBD products. Delivery across city and county lines may also be an option depending on your local jurisdiction's rules.
Oregon CBD Laws: How To Buy CBD Legally
Because Oregon allows CBD, you can shop in person or online. It's great to have options, right? With all these choices available to you, you can enjoy the widest selection of CBD products.
Purchase CBD At Brick & Mortar Stores
CBD's legal in your neck of the woods. (Just watch out for Sasquatch!) This means you can explore the offerings at a number of local venues. Marijuana retailers and smoke shops are an obvious choice. But many pharmacies, health food stores, spas, farmers' markets, etc. sell CBD products, too.
Before CBD shopping in person, research or ask around to hone in on the retailers with the best products, selection, and service.
Buy CBD Online
Some people like to buy their CBD IRL. Others prefer the convenience of online shopping. Lucky you — in Oregon, you can take your pick! And even if you enjoy the experience of physically going into a shop and selecting your CBD products, it's great to have alternatives.
You can safely buy high-quality CBD products online from Pure Craft. Just FYI — people in your area are clamoring for the following CBD products:
Additional Resources: CBD Laws In Oregon
Laws vary from state to state. So ya might want to double-triple-quadruple check you've got the deets for Oregon straight. You can find all the info you could possibly want (and then some) direct from the source:
Oregon & CBD Legality — Bottom Line
You can buy, possess, and use CBD in Oregon. Oregon also has a medical marijuana program and permits recreational marijuana use
CBD products can be found both at stores locally as well as online. Marijuana and marijuana-derived products are sold at OLCC-licensed retailers. 
You can be of any age and possess any amount of CBD that complies with the federal standard (hemp-derived and 0.0-0.3% THC). There are purchase and possession limits for marijuana-derived CBD.
While there doesn't seem to be more that could be legalized in Oregon on the cannabis, hemp, and CBD front, it's always a good idea to keep your eye on developments.
Disclaimer
We're not legal professionals or otherwise qualified to offer legal advice. So, while we do our very best to be thorough, up-to-date, and 100% correct, the content above is for informational purposes only. Please also note that the laws surrounding CBD are subject to change. We recommend checking our source(s) to see if the information or legal status have been revised since our content was published.