Yes, CBD is legal in Ohio.
Unless you get your CBD through the state's medical marijuana program, your CBD has to be made from hemp and can't contain more than 0.3% THC. Adult-use marijuana is currently still illegal, though.
Ohio CBD Laws At A Glance
When it comes to CBD in Ohio, here are the big points you need to know:
• You can buy CBD made from hemp with ≤ 0.3% THC in stores or online.
• Higher THC CBD is legal for patients registered with Ohio's medical marijuana program.
• You don't need a license to buy or sell CBD products.
• The penalty for possession of less than 100 grams of cannabis is a $150 fine and a citation.
• Recreational marijuana is illegal.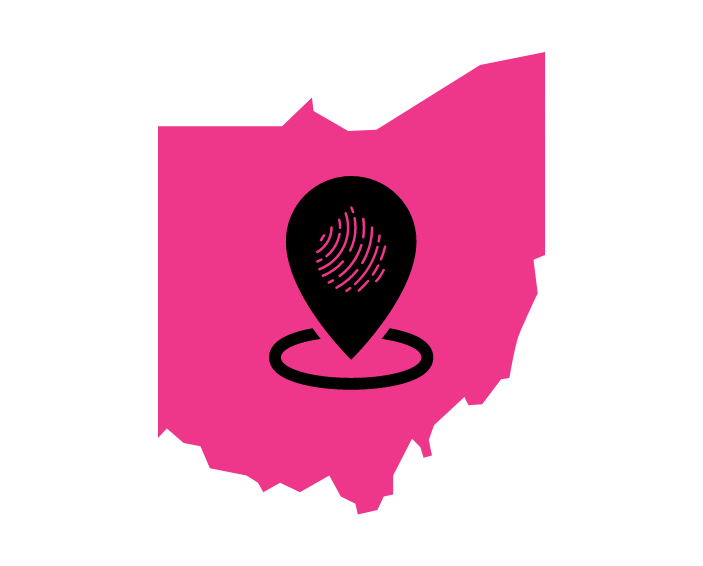 Is CBD Legal in Ohio?
Hemp-derived CBD is legal for all in Ohio. And, OH's more lenient about how it can be used than some states. CBD oil is allowed in food, beverages, cosmetics, and other products that many jurisdictions don't allow.
Ohio has been moderately open to hemp and marijuana. It was one of the first states to decriminalize cannabis possession way back in the 1970s. Eventually, it also rolled out a medical marijuana program.
Here's the skinny on cannabis laws in the state that's round on the ends and "hi" in the middle.
We searched high and low for that vintage cannabis decriminalization law. Apparently, Ohio hasn't digitized those files. But, we can tell you that in August of 1975, the governor signed a proposal making possession of up to 100 grams of cannabis a minor misdemeanor, punishable by a $150 fine. This law is still in effect.
Through House Bill 523, medical cannabis was legalized in 2016. The Ohio Department of Commerce and State Board of Pharmacy put the Medical Marijuana Control Program in motion. It created access to cannabis through dispensaries for patients with qualifying conditions and a doctor's recommendation.
After the 2018 Farm Bill was approved and industrial hemp was legalized, the Buckeye State leaned into its largest industry — agriculture — and launched a hemp program. You'll need a license to be a part of the local hemp economy if you're cultivating or processing hemp. But, no license is required to buy or sell hemp products including CBD.
Ohio legislators laid out a plan to manage the hemp industry and legalized industrial hemp with the passage of Senate Bill 57 in 2019. It specifies that hemp containing not more than 0.3% THC is not considered marijuana. AKA: It legalized CBD at the state level. Yay!
Modern-day lawmakers have indicated support for further decriminalization and possibly even recreational marijuana.
Is It Legal To Buy CBD In Ohio? Here's What You Need To Know
Happily, CBD's legal in Ohio. So, you're going to face the tough decision (It's an easy choice, really!) of getting your CBD goods online or in person. This shouldn't present any problems, though, because there are plenty of reputable retailers and product offerings available to you.
Can You Buy CBD At Brick & Mortar Stores?
You can legally buy CBD in Ohio, so consider swinging by a neighborhood dispensary or health food store for your CBD products. It may even be possible to pick up your fave CBD-infused items on your next pharmacy run. You'll need to explore your local sellers a bit, though, to ensure you're getting the best products and services.
If you're seeking medicinal CBD in Ohio, you'll need to locate the nearest licensed dispensary.
Can You Buy CBD Online?
Did you know that it's 100% legal to ship hemp-derived CBD with 0.3% or less THC to every US state? Cool, huh?
This definitely works in your favor! Even though you live in Ohio, and can get your hands on CBD at that brick and mortar on the corner, you might discover better options online. For many, this is still their preferred method of stocking up on CBD products. What did folks do before the internet?!
When you're ready to browse the online aisles, check out Pure Craft's full selection of superior CBD items. If you need some inspiration, here are CBD products that people in your area love:
Learn More About CBD Laws In Ohio
If you'd like to go into full legal scholar mode and do some more research on CBD laws in Ohio, check out these resources.
Ohio & CBD Legality — Bottom Line
You're in the clear to buy and use CBD in Ohio. Just make sure it's sourced from hemp and doesn't exceed 0.3% THC.
CBD sourced from marijuana with higher THC content is considered marijuana, which is illegal. Possession of up to 100 grams of marijuana could result in a fine and citation. Possession of more than 100 grams could result in criminal charges and larger fines.
The exception to this is medicinal CBD, which can be obtained through the state's medical marijuana program.
Disclaimer
We're not legal professionals or otherwise qualified to offer legal advice. So, while we do our very best to be thorough, up-to-date, and 100% correct, the content above is for informational purposes only. Please also note that the laws surrounding CBD are subject to change. We recommend checking our source(s) to see if the information or legal status have been revised since our content was published.