New York state has ended cannabis prohibition as of March 31, 2021. That means along with many other cannabis products, CBD is legal to use in NY!
The state also has a medical cannabis program, which remains intact alongside recreational access for adults.
New York CBD Laws At A Glance
When it comes to CBD in New York, here are the key points you should know:
• CBD with no more than 0.3% THC is legal to buy locally at a licenced retailer or online in New York state.
• You can buy CBD locally at a licensed retailer or online.
• There are no possession limits for CBD here.
• You must be over 18 to buy CBD. Medical marijuana can be sold to minors.
• CBD-infused alcohol and tobacco products are illegal.
• CBD with more than 0.3% THC can be purchased at a dispensary.
• Recreational cannabis is legal.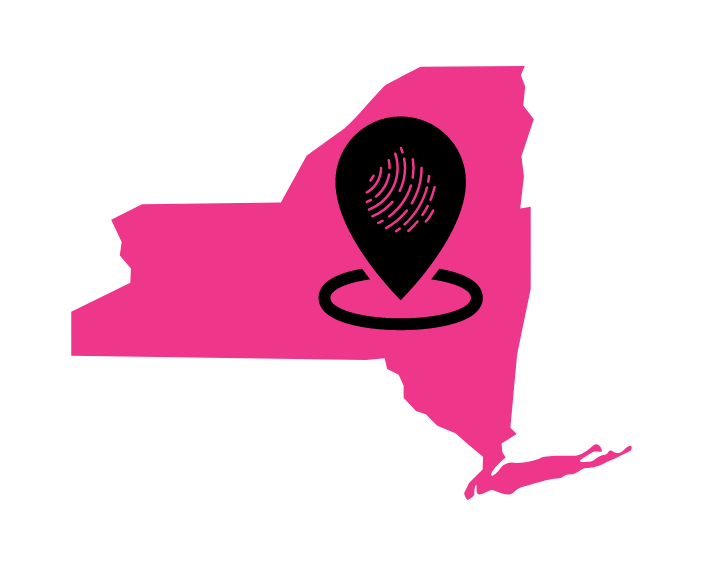 Is CBD Legal in New York?
The Empire State went from having crazy harsh penalties (15-25+ years in prison for four ounces!) for cannabis possession in the early 1970s to legalizing recreational marijuana today. Let's see how New York's 360° turnaround rolled out.
The Rockefeller Drug Laws, which set in place those steep punishments for cannabis possession, didn't last intact for too long. The state decriminalized — in most cases — the possession of 25 grams (.88 ounces) or less of marijuana. Instead of jail time, a $100 fine. Arrests were still on option if the marijuana possession was in public view.
In June 2014, passage of SB S7047/AB A9104 created the state's Industrial Hemp Agricultural Research Pilot Program.
The next month, NY legalized medical cannabis. The Compassionate Care Act (SB S7923) established the New York State Medical Marijuana Program. Under this program, qualifying patients were permitted to use approved cannabis products.
Fast forward a bit to the 2018 Farm Bill. This legislation federally-legalized industrial hemp and its byproducts, so long as they contained 0.3% or less THC.
To get the state in lockstep with the national government, state lawmakers enacted SB 6184 in 2019 to regulate hemp and hemp extracts.
The governor then signed the Laws of 2020, which launched the Cannabinoid Hemp Program to regulate hemp-CBD products.
New York said "yes" to recreational cannabis in 2021, passing the Marijuana Regulation and Taxation Act (S.854-A/A.1248-A). Adults over 21 can now possess up to three ounces of cannabis, and when dispensaries open, they'll be able to possess 24 grams of concentrate. The act improves medical access, too, allowing patients to have a 60-day supply (up from 30 days) and increasing the list of qualifying conditions. NY is acting quickly to open dispensaries and improve access for all, so keep your eyes peeled for updates! Check with your local municipality as well, as opting out of retail dispensaries is an option for cities, towns, and villages.
How To Buy CBD in New York Legally
Don't fret — New York is a CBD-friendly state. Hooray! You can shop for CBD products at your local licensed CBD retailers or head online. Either way, the marketplace has tons of options. Just be sure to only engage with a trustworthy seller and you're good to go!
Can You Buy CBD At Brick & Mortar Stores?
Grabbing hemp CBD-infused products while you're at the health food store or pharmacy may be an option in New York. So is stocking up at dispensaries or other retailers. Be sure to solicit recommendations from friends, family, and wellness professionals — you only want to patronize the best local CBD vendors.
Marijuana-derived CBD is only available at registered medical cannabis dispensaries. Buyers need a valid medical marijuana card and a prescription.
Can You Buy CBD Online?
Federal law says it's lawful to mail hemp-derived CBD oil with 0.0-0.3% THC to all 50 states. So, while CBD has the stamp of legal approval in New York, you may still prefer heading to your nearest virtual CBD marketplace.
This is great news for those in New York who are looking for options. A huge selection of CBD products are available, at your fingertips! Plus, buying CBD via the internet is incredibly easy and convenient.
You can safely buy CBD online from Pure Craft. Check out these high-quality CBD products that're popular near you:
New York State CBD Laws: A Deeper Dive
Some say knowledge is power. If you'd like to be a CBD power monger, feel free to read up on the legal and program details of cannabis in New York.
New York & CBD Legality — Bottom Line
Hemp CBD with no more than 0.3% THC is legal for adults over the age of 18 in New York state, and it can be bought in-person at a licensed local retailer or online.
Those over 21 can have high-THC CBD products. Under the state's medical marijuana program, cardholders can purchase cannabis products with an Rx from their doc. Recreational marijuana and hemp products with higher THC levels are also legal.
New York is currently working on rolling out recreational cannabis, so check for updates periodically.
Disclaimer
We're not legal professionals or otherwise qualified to offer legal advice. So, while we do our very best to be thorough, up-to-date, and 100% correct, the content above is for informational purposes only. Please also note that the laws surrounding CBD are subject to change. We recommend checking our source(s) to see if the information or legal status have been revised since our content was published.