As the state motto says, crescit eundo (it grows as it goes). It's legal to grow industrial hemp in New Mexico, so that means CBD goes.
In other words, hemp-derived CBD that doesn't exceed 0.3% THC is legal in New Mexico. And industrial hemp isn't the only thing that's good to grow in NM — adults are allowed to cultivate cannabis plants at home. They can also purchase marijuana (or high-THC CBD products) for recreational use.
Qualifying patients registered with the state's medical cannabis program can buy marijuana-derived CBD at a dispensary, too. Under New Mexico law, Native American tribes determine their hemp regulations. So, CBD may or may not be legal on reservations.
New Mexico CBD Laws At A Glance
When it comes to CBD in New Mexico, here are the big points you need to know:
• It's legal to buy hemp-derived CBD online and in stores.
• CBD laws may be different on Native American reservations.
• You need a license to cultivate, process, and distribute CBD products.
• New Mexico has a medical cannabis program open to patients age 18 and over with qualifying conditions.
• Recreational marijuana is legal with restrictions on how much cannabis you can possess (2 oz) and how many plants you can cultivate (six mature plants and six immature plants).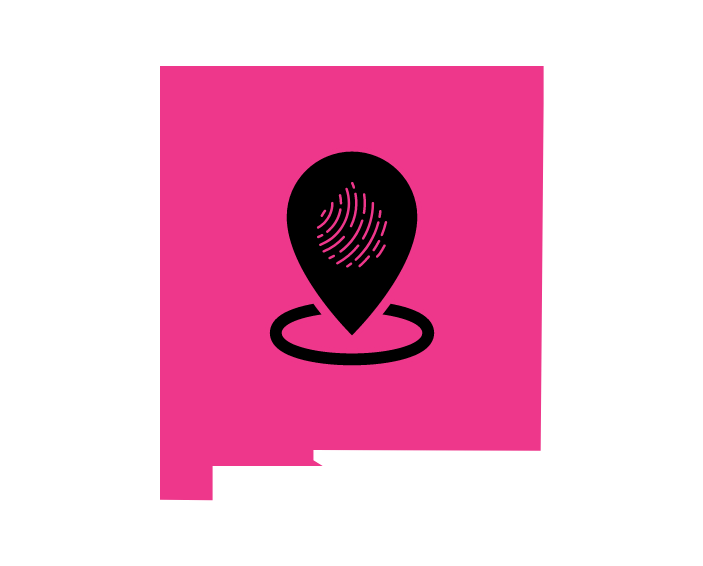 Is CBD Legal in New Mexico?
Though there was initial hesitation to legalize industrial hemp in the state, it's now a well-oiled industry. New Mexico has thorough protocols for tracing hemp from seed to CBD product.
New Mexico has a pretty interesting cannabis history over the decades. (Fun fact: NM was the first state to legally recognize the medicinal value of marijuana.) Here are landmark laws they've passed along the way.
In the 1970s, a New Mexico resident and cancer patient named Lynn Pierson lobbied for his right to use marijuana. This led the Controlled Substances Therapeutic Research act to be drafted and approved by the FDA in 1978. As the first state legislation to recognize the medicinal value of cannabis in the US, it provided unprecedented legal access for hundreds of cancer patients. Their experiences were studied for medical research.
The Lynn and Erin Compassionate Use Act, Senate Bill 523 was signed into law in 2007. It legalized medical cannabis for patients who have a qualifying condition and doctor's recommendation. It also appointed the New Mexico Department of Health to organize and implement the state's medical cannabis program.
The NM legislature approved the legalization of industrial hemp in 2017 in three separate bills, but legalization was stalled when the governor vetoed them. The New Mexico Supreme Court eventually overturned the veto on Senate Bill 6 in 2018, legalizing industrial hemp. The bill defines industrial hemp as hemp that contains 0.3% or less THC. It also specifies that Native American tribes have the right to organize their own hemp regulations.
In 2019, New Mexico outlined regulations for the various aspects of hemp production through House Bill 581. It requires permits for engaging in the cultivation, extraction, processing, and production of hemp products. And, it requires that all hemp products be tested and traced throughout the supply chain.
New Mexico became the 18th state to legalize recreational cannabis through the Cannabis Regulation Act (House Bill 2) in 2021. Adults 21 and up can now purchase cannabis from licensed dispensaries or grow cannabis at home. Medical cannabis users can access cannabis through recreational dispensaries or grow their own, too.
Can You Buy CBD Products Legally In New Mexico?
New Mexico has given the green light to CBD. You're free to buy and use federally-sanctioned CBD products here.
This also means residents in the Land of Enchantment can shop online or locally for their CBD items. The good news is — between physical stores and virtual markets — tons of CBD shopping options are available. Just be sure to find a trustworthy retailer.
Can You Buy CBD At Brick & Mortar Stores?
CBD seems to be everywhere these days. You may see it on the shelves of your nearest health and wellness stores, pharmacies, or other retailers in New Mexico. Which is awesome if you like to "look at products with your hands" or discuss them with (hopefully) knowledgeable staff. You really needn't look elsewhere for your CBD products if you don't want to.
Qualifying patients can register with New Mexico's Medical Cannabis Program to get medicinal CBD at state-licensed dispensaries.
Can You Buy CBD Online?
No need to stress if you're looking for CBD in NM and don't feel like hitting the local venues. Hemp-derived CBD oil with 0.0-0.3% THC can be legally mailed to the 50 states according to federal law. So, all you need to do is order your CBD online and stand vigil at your postbox. Pretty convenient and easy, yah?)
You can safely purchase CBD online from Pure Craft. If ya need some inspiration, these high-quality CBD products are filling up carts in your area:
Additional Resources: CBD Laws In New Mexico
Laws vary from state to state. So ya might want to double-triple-quadruple check you've got the deets for New Mexico straight. You can find all the info you could possibly want (and then some?) direct from the sources:
New Mexico & CBD Legality — Bottom Line
You're free and clear to buy and use CBD sourced from industrial hemp in New Mexico. You can buy it at your local brick-and-mortar stores, or shop for CBD online.
Marijuana-derived CBD and other cannabis products are legal for people 21 and over, including patients who use medical cannabis. These products are available at state-licensed dispensaries.
Disclaimer
We're not legal professionals or otherwise qualified to offer legal advice. So, while we do our very best to be thorough, up-to-date, and 100% correct, the content above is for informational purposes only. Please also note that the laws surrounding CBD are subject to change. We recommend checking our source(s) to see if the information or legal status have been revised since our content was published.