Yes! Along with having over 520 diners to choose from, there are three ways to go about getting legal CBD in the Garden State.
Hemp-derived CBD with virtually no THC (up to 0.3%) is legaland  in easy reach. Adult-use marijuana is also legal in New Jersey. And, qualifying patients who are a part of the state's medicinal marijuana program can purchase marijuana-derived CBD oil and marijuana products.
New Jersey CBD Laws At A Glance
When it comes to CBD-related rules in New Jersey, here are the big points you need to know:
• Both marijuana and hemp-derived CBD are legal.
• You can purchase hemp-derived CBD that doesn't exceed 0.3% THC at many establishments and online.
• Adults over 21 can purchase marijuana-derived CBD at dispensaries.
• New Jersey Medicinal Marijuana Program cardholders can purchase marijuana-derived CBD at an alternative treatment center (ATC).
• You need a license to cultivate and produce industrial hemp in New Jersey.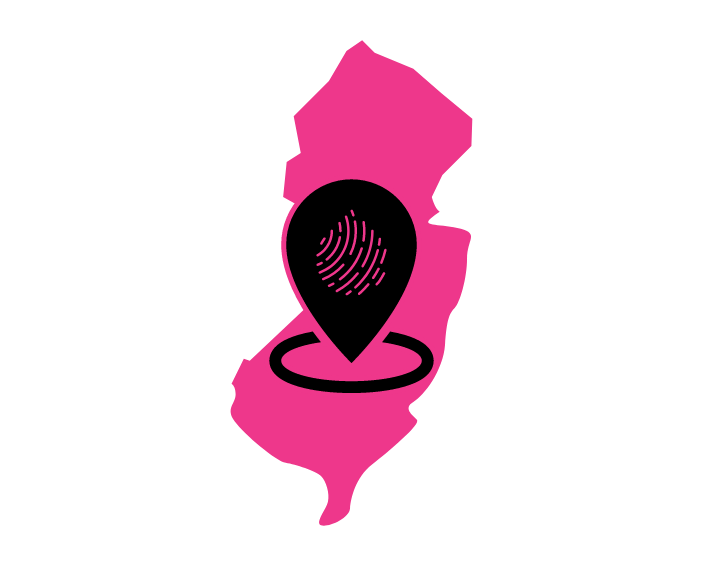 Is CBD Legal in New Jersey?
Whether sourced from marijuana or industrial hemp, CBD oil is legal in New Jersey. In fact, New Jersey was one of the first states to legalize industrial hemp production. This made CBD sourced from legal hemp and with up to 0.3% THC widely available to the public.
Marijuana-derived CBD isn't legal for everyone, though. Adults 21 and over and patients with qualifying medical conditions have access to higher THC CBD oil at ATCs and dispensaries.
New Jersey was ahead of the curve in industrial hemp legalization and has been fairly progressive about marijuana for medicinal and recreational use. Check out these New Jersey cannabis laws to see for yourself.
New Jersey defined industrial hemp as any variety of cannabis sativa L. with a THC concentration of 0.3% or less in 2014 through A2719. This definition made hemp-derived CBD legal.
New Jersey was the 14th state to legalize medical marijuana in 2010 through S88, the New Jersey Compassionate Use Medical Marijuana Act. Under the act, patients age 18 and over with debilitating conditions can get a doctor's recommendation for marijuana. They must purchase marijuana at an ATC, which is regulated by the New Jersey Department of Health.
In 2013, the medical marijuana program expanded to include patients under 18. S2842 permits only edible forms of marijuana for pediatric patients.
New Jersey's medical marijuana program was modified again in 2019 when the governor signed A20. Also known as Jake's Law, it improved the accessibility of marijuana and increased possession limits for patients.
A5322, the New Jersey Hemp Farming Act was signed into law in 2019. It requires anyone cultivating and processing hemp products to have a license. The New Jersey Hemp Program is managed by the state's Department of Agriculture.
Voters gave the green light to recreational marijuana in 2020. New Jersey Public Question 1 (Resolution 183) made marijuana legal for adults 21 and over. It also puts the state's medical cannabis commission in charge of regulating the cannabis market. There may be adjustments as the state rolls out recreational marijuana, so watch for evolving cannabis policies in New Jersey.
Is CBD Legal In New Jersey? CBD Shopper's Guide
Looking to purchase CBD in New Jersey? You're in luck! CBD products are legally available at brick-and-mortar stores. Assuming there's Wi-Fi in the Garden State— and we're pretty sure there is — you also have CBD online retailers at your fingertips. Simply locate a trustworthy vendor and take your pick of shopping methods.
Purchase CBD At Brick & Mortar Stores
There's a lot of things to love about New Jersey, and local access to CBD is one of them. You might spy items containing CBD on the shelves of your local health food store or pharmacy. If it's the marijuana-sourced stuff, you'll find it at your local marijuana dispensary. Since types of CBD products can vary widely, be sure to find a shop with knowledgeable staff and a good selection.
Participants of the state's medicinal marijuana program can buy marijuana CBD oil and other marijuana products from a state-licensed ATC.
Buy CBD Online
New Jersey makes it easy to purchase CBD in person, but you might find it more convenient to shop for your hemp-derived CBD online. Whether you can't find your favorite CBD products in stores or prefer the ease of filling a virtual cart, online shopping for CBD is a great option in New Jersey.
You can safely buy CBD products online from Pure Craft. In fact, here are some high-quality CBD products that other Jerseyites are snapping up:
Where Can You Get More Info On New Jersey's CBD Laws?
That's a good question! You've obviously got the ol' thinking cap on. Your best bet is to go straight to the sources: New Jersey's CBD governing bodies (and all the documentation they've churned out on this subject).
New Jersey & CBD Legality — Bottom Line
There are three options for legally buying CBD in New Jersey. And two ways to lawfully purchase marijuana.
You can choose from many hemp-derived CBD products in regular stores or online.
If you're over 21 and have a valid ID, you can legally buy CBD and marijuana at a dispensary.
If you're a qualifying patient, you can purchase marijuana and marijuana products, such as CBD, through the state medical marijuana program.
Disclaimer
We're not legal professionals or otherwise qualified to offer legal advice. So, while we do our very best to be thorough, up-to-date, and 100% correct, the content above is for informational purposes only. Please also note that the laws surrounding CBD are subject to change. We recommend checking our source(s) to see if the information or legal status have been revised since our content was published.