In the Silver State, cannabis enjoys a golden reception. Both hemp and marijuana products are allowed, though they are subject to different rules.
Hemp-derived CBD with a THC content of 0.3% or less is legal in Nevada. The state also boasts a medical cannabis program. Recreational marijuana is also permitted.
Nevada CBD Laws At A Glance
When it comes to CBD in Nevada, here are the big points you need to know:
• Hemp CBD with 0.0-0.3% THC is legal.
• Anyone over the age of 18 can buy CBD in local shops and online.
• There are no explicit possession limits for hemp CBD.
• CBD-infused foods are prohibited.
• Higher-THC CBD is available via the medical marijuana program at licensed dispensaries.
• Recreational marijuana is legal for those over the age of 21.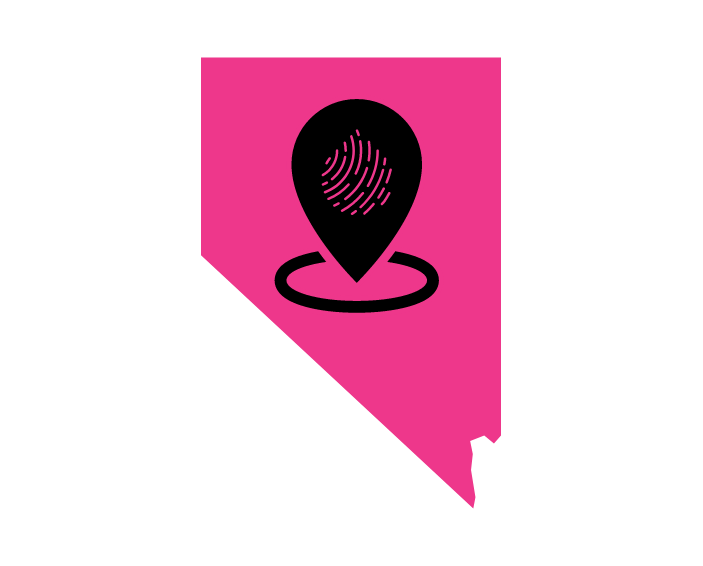 Is CBD Legal in Nevada?
Nevada's one of those states that did a whiplash-inducing reversal on cannabis. At one point, NV was the only state to felonizing first-time offenses of cannabis possession of any amount. Now industrial hemp and its derivatives as well as medical and recreational marijuana are all lawful.
Here's a short and sweet recap of Nevada's CBD-related legislation over the years:
Following approval in two consecutive elections, the Nevada Medical Marijuana Act compelled the state constitutional amendment that legalized medical cannabis. It went into effect in October 2001 (AB 453). This law also decriminalized other small possessions of marijuana.
In response to the 2014 Farm Bill, Nevada passed a pair of laws to establish (2015) and fine-tune (2016) an industrial hemp program.
After several attempts to legalize marijuana in some fashion, it finally took. Citizens approve the Initiative to Regulate and Tax Marijuana (Question 2) to legalize adult-use recreational marijuana in 2016.
The 2018 Farm Bill federally legalized hemp CBD with 0.3% or less THC.
In 2019, Nevada enacted SB 209 to further refine its hemp program and enable regulation of hemp products.
Can You Buy CBD Products Legally In Nevada?
You've struck the CBD jackpot in NV. You're free to buy and use federally-sanctioned CBD products here.
This also means Nevadans can shop online or locally for their CBD items. The good news is — between physical stores and virtual markets — tons of CBD shopping options are available. Just be sure to find a trustworthy retailer.
Can You Buy CBD At Brick & Mortar Stores?
CBD seems to be everywhere these days. You may spy it on the shelves of your nearest dispensary, health and wellness shop, pharmacy, or other stores in Nevada. Which is awesome if you like to "look at products with your hands" or discuss them with (hopefully) knowledgeable staff. You really needn't look elsewhere for your CBD products if you don't want to.
Can You Buy CBD Online?
No need to stress if you're looking for CBD in Nevada and don't feel like hopping around to the local venues like a feisty jackalope on hot dirt. Hemp-derived CBD oil with 0.0-0.3% THC can be mailed to the 50 states according to federal law. So, all you need to do is order your CBD online. Pretty easy, right? (And VERY convenient, too!)
You can safely purchase CBD online from Pure Craft. Need some inspiration? These high-quality CBD products are popular in your area:
Nevada State CBD Laws: A Deeper Dive
Some say knowledge is power. If you'd like to be a CBD powerhouse, feel free to read up on the legal details of cannabis in your state.
Nevada & CBD Legality — Bottom Line
Pretty much anything goes in NV. Hemp CBD with no more than 0.3% THC is legal. Adults 21+ years old can buy it in stores or online. There are no possession limits.
Marijuana is also legal for medical and recreational uses. Higher-THC CBD is available but is regulated like other marijuana products.
Disclaimer
We're not legal professionals or otherwise qualified to offer legal advice. So, while we do our very best to be thorough, up-to-date, and 100% correct, the content above is for informational purposes only. Please also note that the laws surrounding CBD are subject to change. We recommend checking our source(s) to see if the information or legal status have been revised since our content was published.