Nebraska's cannabis-permitting laws are late and lean compared to some other states. This is interesting given that NE was the first state in the Union to decriminalize it.
At any rate, hemp CBD with no more than 0.3% THC is legal in Nebraska. The state currently has no medical marijuana program or other permissions for therapeutic cannabis usage — but keep your eyes open for ballot measures in upcoming elections as there's active support for this. Recreational marijuana is prohibited.
Nebraska CBD Laws At A Glance
Here are the mainthings all Nebraskans should know about CBD-related laws in the state:
• Hemp-derived CBD with ≤ 0.3% THC is legal.
• You'll likely need to be 18+ to buy CBD.
• The state doesn't have a medical cannabis program or any other means of legally allowing patients to access/use cannabis therapeutically.
• Recreational marijuana use is outlawed but possession has been decriminalized.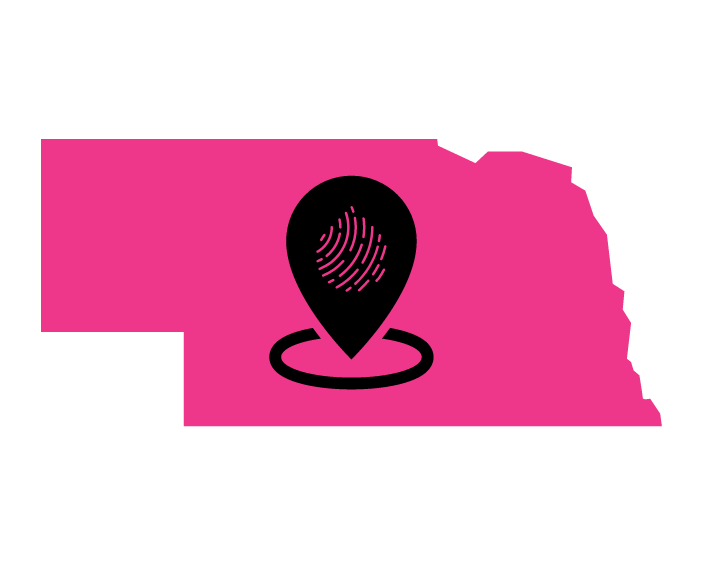 Is CBD Legal in Nebraska?
Nebraska's stranglehold on all things cannabis is slowly easing. After loosening its grip slightly in the late 1960s and late 1970s, not much happened for many years. But, within the last decade, NE's laws seem to be releasing the state's clutch, like lifting one finger at a time.
Check out this brief highlights reel of Nebraska's CBD-related legislation:
In 1969 and again in 1979, NE decriminalized cannabis possession. These laws relaxed penalties for first-time offenders.
The mid-2010s saw a couple failed attempts to change cannabis laws. Including trying to sue Colorado for the "spillover" effects of its legalization marijuana. (The Supreme Court nixed this lawsuit.) The second unsuccessful proposal was the 2015 Cannabis Compassion and Care Act (LB6 43).
LB 390, passed in 2015. Created a means for the University of Nebraska and Nebraska Medicine to produce and possess CBD for research purposes. This program did let certain qualifying patients participate in clinical studies.
The next big piece of legislation was the 2018 Farm Bill. This act federally legalized industrial hemp and its byproducts, including CBD, so long as they had 0.3% or less THC. However, at this point, NE articulated that hemp and CBD in the state were still strictly illicit.
In 2019, the state adopted the Nebraska Hemp Farming Act (LB 657), which established an industrial hemp program to be administered by the Nebraska Department of Agriculture. This statute was amended in 2020 (LB 1152). The legislation okayed the commercialization of low-THC hemp and its derivatives.
A medical cannabis program is still on Cornhuskers' minds. A measure regarding this was supposed to be on the 2020 election ballot. However, the Nebraska Supreme Court invalidated it for technical reasons. It's expected, though, that a new ballot measure will be included in a future election. Stay tuned!
Is CBD Legal In In Nebraska? CBD Shopper's Guide
Looking to purchase CBD in Nebraska? You're in luck! Hemp CBD products are legally available at state-licensed brick-and-mortar stores and dispensaries. Assuming there's internet access in the Cornhusker State — and we're pretty sure there is — you also have CBD online stores at your fingertips. Simply locate a trustworthy retailer and take your pick of shopping methods.
Purchase CBD At Brick & Mortar Stores
There's a lot of things to love about Nebraska, and local access to CBD might be one of them. While there may not be too many places in your neighborhood to stock up on CBD, that's bound to change soon. The recent changes in industrial hemp laws means eager sellers are probably queuing up at a licensing bureau right now.
So, it's possible that you'll begin to spy items containing CBD on the shelves of your neighborhood wellness shop or CBD dispensary. Since types and quality of CBD products can vary widely, find a store with knowledgeable staff and a good selection.
Buy CBD Online
Nebraska permits you to purchase CBD in person, but you might find it more convenient to buy CBD online. Whether you can't find your favorite CBD products in nearby stores or just prefer the ease of filling a virtual cart, online shopping for CBD is a great option in Nebraska.
Speaking of which, you can safely buy CBD products online from Pure Craft. In fact, here are some high-quality CBD products that're popular with Nebraskans near you:
Learn More About CBD Laws In Nebraska
Have some free time and want to go into full CBD legal scholar mode? These resources are a good jumping off point for your additional research on CBD laws in Nebraska.
Nebraska & CBD Legality — Bottom Line
CBD sourced from hemp and containing 0.3% or less THC is legal in Nebraska. It's available online and in local licensed stores. You'll likely need to be over 18 to buy it. There aren't any possession limits for hemp CBD.
As of March 2021, NE doesn't have a medical cannabis program. There's interest and traction in the state to create one — so watch for developments on this.
Recreational use of marijuana is illegal. Possession has been decriminalized, though.
Disclaimer
We're not legal professionals or otherwise qualified to offer legal advice. So, while we do our very best to be thorough, up-to-date, and 100% correct, the content above is for informational purposes only. Please also note that the laws surrounding CBD are subject to change. We recommend checking our source(s) to see if the information or legal status have been revised since our content was published.