Montana may want to consider changing its motto from "oro y plata" to "oro, plata y CBD." Yup, MT welcomes cannabis with open arms.
Consuming hemp-derived CBD with no more than 0.3% THC is legal in Montana. The state also has a medical cannabis program. As of January 1, 2021, recreation marijuana is legal.
Montana CBD Laws At A Glance
When it comes to CBD-related rules in Montana, here are the key things to know:
• Hemp CBD with 0.0-0.3% THC is legal.
• Adults over the age of 18 can buy CBD at stores or online.
• There aren't any purchase or possession limits for hemp CBD.
• The state has a medical cannabis program, through which patients can get higher-THC CBD.
• Recreational marijuana is legal.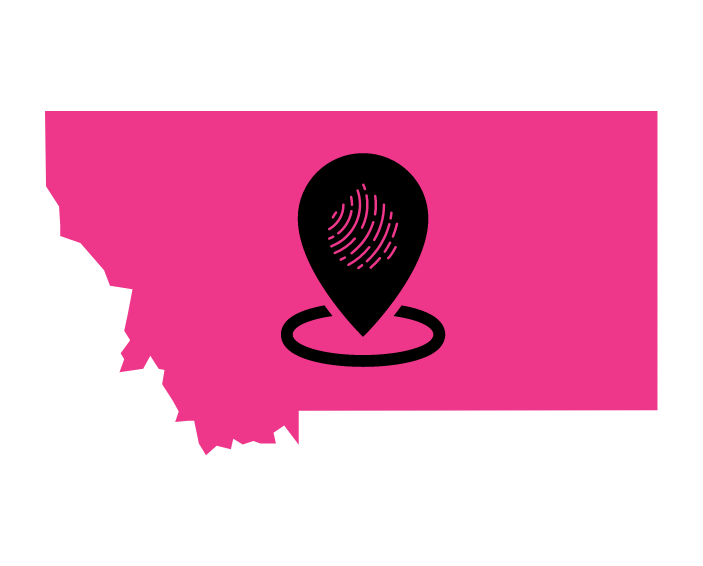 Is CBD Legal in Montana?
Big Sky Country has been steady to adopt ever-expanding cannabis laws. Montanans started down path in the early 2000s and just recently passed more milestone legislation in the last election.
Let's take a look-see at what got MT to the point it's at today.
Waaaay back in 2001, Montana legalized industrial hemp and its byproducts with SB 261.
In 2004, Montana voters approved the Montana Medical Marijuana Act. The resulting law established a medical marijuana program that enabled qualifying patients with certain health conditions to legally use cannabis.
The Montana legislature tried to repeal the law in 2011, but the attempt was vetoed by the governor. Not satisfied, the legislators placed severe restrictions on the program. However, these restrictions were largely blocked by the court system.
2016 saw laws changing the medical marijuana program. Voters approved measures that permitted more qualifying conditions and possession quantities.
The 2018 Farm Bill ushered in federally-legal hemp CBD with 0.3% or under THC contents. As MT had legislated this in almost two decades prior, it wasn't as momentous an occasion as for other states.
In 2019, the state passed SB 176 so that it could launch an industrial hemp program.
Primed by its cannabis action to date, Montana voters approved ballot measures to legalize recreational marijuana in the November 2020 elections. Aided by additional guidance in HB 701, the new laws went into effect on January 1, 2022.
Can You Buy CBD Products Legally In Montana?
Montana's given CBD the green light. You're free to buy and use federally-sanctioned CBD products here.
This also means Montanans can shop online or locally for their CBD items. The good news is — between physical stores and virtual markets — tons of CBD shopping options are available. Just be sure to find a trustworthy retailer.
Can You Buy CBD At Brick & Mortar Stores?
CBD seems to be everywhere these days. You may spy it on the shelves of your nearest dispensaries, health and wellness shop, pharmacies, or other stores in Montana. Which is awesome if you like to "look at products with your hands" or discuss them with (hopefully) knowledgeable staff. You really don't need to look elsewhere for your CBD products if you don't want to.
Can You Buy CBD Online?
No need to stress if you're looking for CBD in Montana and don't feel like hitting the local venues. Hemp-derived CBD oil with 0.0-0.3% THC can be mailed to the 50 states according to federal law. So, all you need to do is order your CBD online. Pretty easy, right? (And almost too convenient…almost.)
You can safely purchase CBD online from Pure Craft. If you need some ideas on what to try, these high-quality CBD products are popular in your area:
Where Can You Get More Info On Montana's CBD Laws?
That's a good question! We can tell you've got your head in the game. Your best bet's to go right to the source: Montana's CBD-related governing bodies. They've dutifully churned out lots of documentation on this subject.
Relevant Montana laws: SB 261, MCA, Sections 80-18-101 to 80-18-111, ARM 4.19.101-202, SB 261, I-148, I-182, SB 333, SB 176, I-190, CI-118, HB 701
Department of Public Health & Human Services: Montana Medical Marijuana Program
Montana Department of Agriculture: Montana State Hemp Program
Montana & CBD Legality — Bottom Line
The Land of Shining Mountains is also the land of permissive cannabis laws.
Hemp CBD with no more than 0.3% CBD is legal in Montana. Anyone who's 18+ can buy it in stores or online. There aren't any limits on how much you can buy or possess.
MT offers a medical cannabis program for qualifying patients. And, as of this year, recreational use of marijuana is also legal. Marijuana CBD is regulated differently than the hemp-derived counterpart.
Disclaimer
We're not legal professionals or otherwise qualified to offer legal advice. So, while we do our very best to be thorough, up-to-date, and 100% correct, the content above is for informational purposes only. Please also note that the laws surrounding CBD are subject to change. We recommend checking our source(s) to see if the information or legal status have been revised since our content was published.