Missouri may be the Show-Me State, but it doesn't seem to want to see much of CBD. The state didn't even start decriminalizing cannabis until 2014 and were late to the medical marijuana table as well.
Hemp-derived CBD with 0.3% or less THC is federally legal but not explicitly legalized in Missouri. MO's medical cannabis program is relatively restrictive and limited, though it does permit hemp CBD usage. All other consumption of cannabis — including recreational marijuana — is illegal.
Missouri CBD Laws At A Glance
CBD law is a tricky thing in Missouri. So consider committing the following highlights to memory:
• Missouri hasn't formally legalized the federally-legal CBD (made from hemp, containing no more than 0.3% THC).
• MO's state-run medical cannabis program offers a hemp extraction registration card, which is needed to buy and use CBD oil (with 0.3% THC or less).
• Despite hemp CBD's not-quite-legal status, it's available for sale in local shops. Sellers are sometimes penalized for offering CBD; buyers are rarely punished for purchasing or possession. And you can buy CBD online.
• Using cannabis in public is prohibited.
• Marijuana CBD is illegal, as is recreational marijuana use.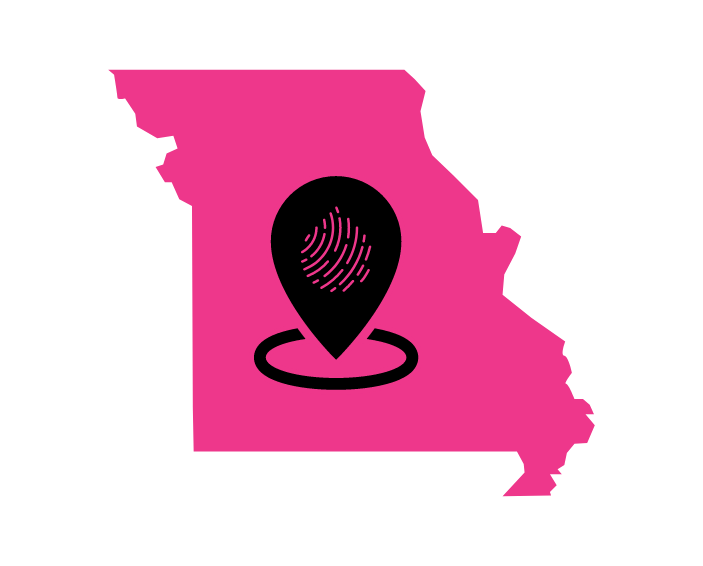 Is CBD Legal in Missouri?
MO has a potentially-confusing CBD legality scenario. So let's take a closer look at the past, present, and future of its cannabis laws….
In 2014, Missouri embarked on revising its marijuana laws. Cannabis possession was partially decriminalized under SB 491. The penalty for possessing 10 grams or less of marijuana went from being jail time to just being a fine ($500 max). This law didn't actually go into effect until 2017, though.
Next up was the 2014 Missouri Medical Marijuana Bill (HB 2238). This law permitted registered patients to treat epilepsy that didn't respond to other treatments with hemp CBD that contained at least 5.0% CBD and at most 0.3% THC. The legislation also granted the Missouri Department of Agriculture to cultivate hemp and produce the CBD oil for these patients.
Missouri Amendment 2, a ballot measure approved by voters in November 2018, was a big deal. It actually amended the state constitution. This legislation legalized medical cannabis and expanded the medical cannabis program. It let participating patients grow their own cannabis at home (up to six plants) and buy up to four ounces of cannabis per month.
The 2018 Farm Bill passed in late 2018. With this law, hemp CBD with ≤3% THC was legalized at the national level.
In 2019, the state enacted SB 133, which established an industrial hemp production program. Currently, though, MO laws are at odds with the federal law when it comes to possessing hemp CBD products — hence the gray area Missourians are in.
At the rate Missouri is progressing its cannabis laws, it certainly may fully legalize hemp and marijuana products at some point. In fact, there are currently several pieces of legislation on this topic under consideration.
Is It Legal To Buy CBD In Missouri? Here's What You Need To Know
Unfortunately, Missouri ain't so welcoming to cannabis — yet. So, you might face challenges legally sourcing your CBD. However, you still might find CBD products at local shops. Your other option is to get your CBD goods online.
Can You Buy CBD At Brick & Mortar Stores?
While it isn't technically legal right now, you may be able to buy CBD in Missouri. Despite its unsettled status in the state, many stores carry hemp CBD products. There seems to be little appetite on the part of officials to enforce the ban on selling or buying these items, so…. If you want to push forward with shopping local, swing by a neighborhood dispensary, pharmacy, or health food store to see if you can find CBD products. You'll need to explore to your local vendors a bit, though, to ensure you're getting the best available products and services.
Medical cannabis patient can purchase CBD at state-licensed dispensaries.
Can You Buy CBD Online?
As an FYI, you should know that it's 100% legal to ship hemp-derived CBD with 0.3% or less THC to every US state. This definitely works in your favor!
Even though you live in Missouri, and might be able to get CBD at that brick and mortar on the corner, you may discover better options online. Many people actually prefer to stock up on CBD products via virtual marketplaces. It's easy and convenient. And, there are plenty of reputable retailers and product offerings available to you. (What did folks do before the internet?!)
When you're ready to browse the online aisles, check out Pure Craft's full selection of superior CBD goodies. If you need some inspiration, here are CBD products that people in your area love:
Additional Resources: CBD Laws In Missouri
Laws vary from state to state. So ya might want to double-triple-quadruple check you've got the deets for Missouri straight. You can find all the info you could possibly want (and then some?) direct from the source:
Disclaimer
We're not legal professionals or otherwise qualified to offer legal advice. So, while we do our very best to be thorough, up-to-date, and 100% correct, the content above is for informational purposes only. Please also note that the laws surrounding CBD are subject to change. We recommend checking our source(s) to see if the information or legal status have been revised since our content was published.