Mississippi was one of the last few states to green light a hemp program, and it doesn't have the most cannabis-loving history. But, 2020 was a landmark year for progress as cannabis-related legislation started to flow like the Mississippi River.
Today, hemp-derived CBD with no more than 0.3% THC is legal for all. Patients with a medical cannabis card can get CBD and THC products at state-licensed dispensaries, which are expected to be open after June 2022.
Details on CBD, hemp, and medical marijuana are in flux, making it important for Mississippians to stay savvy on current laws and regulations.
Mississippi CBD Laws At A Glance
When it comes to CBD in Mississippi, here are the big pointsyou need to know:
• Hemp-derived CBD is legaland can be purchased online or in retail stores.
• Medical CBD and cannabisproducts are legal for patients with qualifying conditions.
• Marijuana possession (up to30 grams) has been decriminalized.
• All other use ofrecreational marijuana is illegal and punishable by criminal charges.
• You need a license to growhemp. Until the state program has funding, you must file for a license throughthe USDA.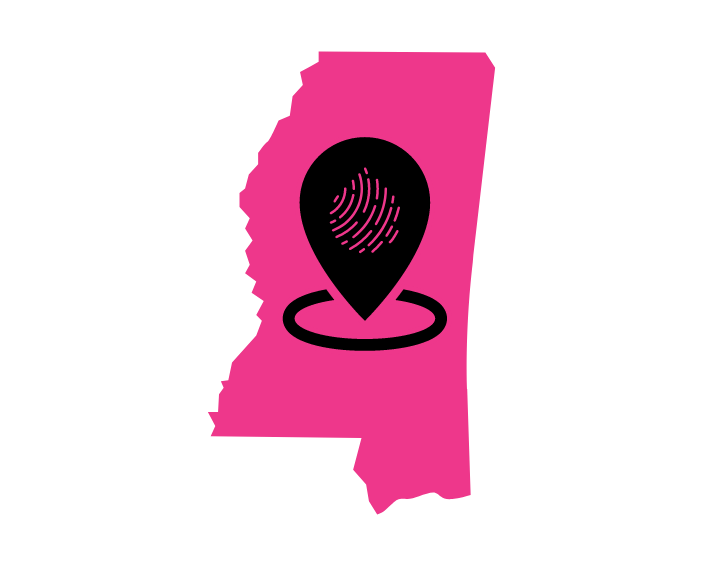 Is CBD Legal in Mississippi?
Yes! CBD is legal in Mississippi. It's given a late but warm Southern hospitality welcome to CBD and hemp.
Let's take a stroll through its CBD and cannabis history, shall we?
Recreational marijuana is illegal, but possession of small amounts of marijuana was decriminalized way back in 1978. This reduced the penalty for first-time possession of up to 30 grams to a fine of $250. Possession of more than 30 grams is a felony offense.
Low-THC CBD was approved for patients with epilepsy in 2014 through Harper Grace's Law (HB 1231). The CBD must contain at least 15% CBD and not exceed 0.5% THC. Patients must have a doctor's recommendation.
Although the 2014 Farm Bill approved hemp cultivation, Mississippi waited until 2018 to begin its process. HB 1547 created the Mississippi Hemp Cultivation Task Force to study hemp cultivation. It also legalized CBD with up to a 20:1 CBD to THC ratio.
A medical marijuana law was approved by voters via Initiative 65 in 2020 — but was soon thrown out by the state Supreme Court due to an issue with the state's process for ballot initiatives. Lawmakers acted quickly and passed SB 2095 (aka the Mississippi Medical Cannabis Act) in 2022. Under the law, patients with one or more of 22 qualifying conditions can get a doctor's certification to use cannabis flower with up to 30% THC, or tinctures, oils, and concentrates with up to 60% THC through a state-licensed dispensary.
Mississippi built on it Hemp Cultivation Task Force and organized regulations for industrial hemp production in 2020. The Mississippi Hemp Cultivation Act (SB 2725) requires that hemp producers have a license through the Mississippi Department of Agriculture and Commerce and calls for following USDA guidelines. It also sets the limit for THC content in hemp-derived CBD to match the federal limit of ≤ 0.3%.
Clearly there's no need to sing the blues about CBD woes in Mississippi. You can add some CBD oil to your mint julep (We recommend a water-soluble CBD oil.) and raise a glass to hemp in the Magnolia State.
How To Legally Buy CBD In Mississippi
Mississippi is a CBD-friendly zone. (Happy face!) As such, you can source your CBD products either at a physical store or at a virtual marketplace. You have a ton of shopping alternatives, but be sure to purchase from a reputable retailer.
Purchase CBD At Brick & Mortar Stores
Because CBD is legal in Mississippi, you can probably find CBD items locally. Dispensaries, pharmacies, health food stores, and more often carry CBD-infused products. If you want to buy your CBD goodies in person, do some research to locate the shops with the best selection and service.
Buy CBD Online
Some people like to buy their CBD IRL. Others prefer the convenience of online shopping. Lucky you — in Mississippi, you can take your pick! And even if you enjoy the experience of physically going into a store and selecting your CBD products, it's great to have options.
You can safely purchase high-quality CBD products online from Pure Craft. Wanna know what CBD products folks in your neck of the woods are buying? Check out these goodies that're a big hit with your community:
Learn More About CBD Laws In Mississippi
If you'd like to go into full legal scholar mode and do some more research on CBD-related laws in Mississippi, check out these resources.
Mississippi & CBD Legality — Bottom Line
Folks are free to enjoy CBD in Mississippi. You can get CBD made from hemp at in-person stores or online. Patients with qualifying conditions have medical CBD and cannabis options available.
Possession of small amounts of marijuana has been decriminalized, but recreational marijuana is strictly illegal. That includes CBD that exceeds 0.3% THC.
Disclaimer
We're not legal professionals or otherwise qualified to offer legal advice. So, while we do our very best to be thorough, up-to-date, and 100% correct, the content above is for informational purposes only. Please also note that the laws surrounding CBD are subject to change. We recommend checking our source(s) to see if the information or legal status have been revised since our content was published.