If over 10,000 lakes to explore wasn't enough to love about Minnesota, legal CBD might fill the gap.
That's right. As long as it's sourced from industrial hemp and doesn't exceed 0.3% THC, CBD is legal in Minnesota. Higher-THC CBD is legal for patients with qualifying conditions through the state's medical cannabis program. Recreational marijuana use is currently still illegal.
Minnesota CBD Laws At A Glance
Heres what you need to know when it comes to CBD laws in Minnesota:
• Hemp-derived CBD is legal, as long as it doesn't contain more than 0.3% THC.
• CBD products can't be sold in the form of food or beverages or marketed as a dietary supplement.
• Patients registered in the Minnesota Medical Cannabis program can purchase and possess up to a 30-day supply of marijuana CBD oil and other cannabis products.
• All medicinal CBD and cannabis must be purchased at a state-approved dispensary.
• All other use of marijuana is illegal in Minnesota.
• You need a license from the Minnesota Department of Agriculture to grow or process hemp.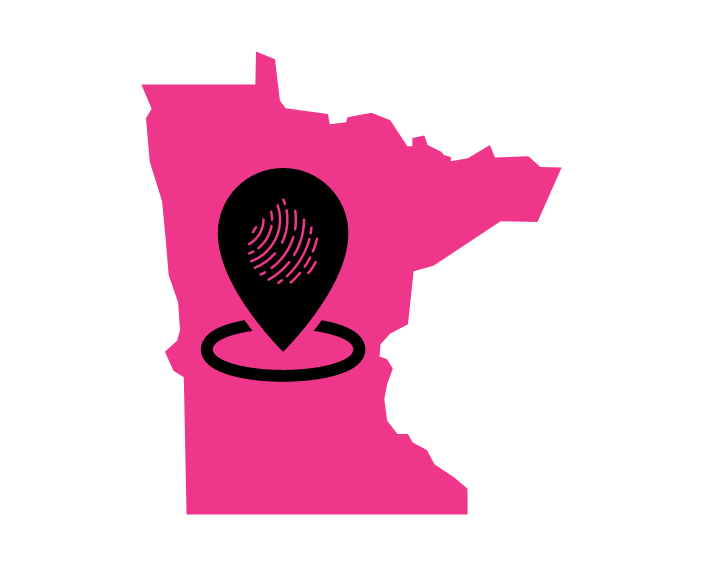 Is CBD Legal in Minnesota?
Minnesota welcomed hemp agriculture when federal law allowed it. But, it took some time to distinguish marijuana from industrial hemp in state law. This made CBD a legal gray area. Eventually, things got cleared up and it was made clear that CBD made from hemp is legal in Minnesota.
Marijuana hasn't been legalized for recreational use in Minnesota as of early 2021. But, adult-use legalization measures have gained support from lawmakers who see economic and criminal justice benefits.
Noteworthy cannabis-related legislation and events have unfolded in recent years. Here's a brief timeline:
Minnesota's Medical Cannabis Act, aka Chapter 311, was signed into law in 2014. It put development of the state's Medical Cannabis Program and Registry in motion. The program allows patients with qualifying medical conditions to seek certification from a doctor, then purchase high-THC CBD oil and other cannabis products at a state-licensed Cannabis Patient Center.
The 2014 Farm Bill made it possible for states to develop industrial hemp pilot programs. Minnesota launched theirs in 2015 through Chapter 18K, the Minnesota Industrial Hemp Act. It enabled the legal production of hemp with regulation by the Minnesota Department of Agriculture.
The 2018 Farm Bill extended the option for states to seek federal approval for industrial hemp programs. Minnesota's hemp program was approved by the USDA in 2020 and went into effect on January 1, 2021.
Hemp was redefined in Minnesota Statues in 2019, removing it from the definition of marijuana. Industrial hemp now has its own definition, which states that it may have a THC concentration of not more than 0.3% by weight. This change made clear that hemp and hemp-derived products including CBD are legal in Minnesota.
Follow news and updates in the North Star State to stay in the know on local cannabis developments. The CBD and marijuana laws in MN are likely to evolve.
Minnesota CBD Laws: How To Buy CBD Legally
Because Minnesota allows CBD, you can shop in person or online. It's great to have options, right? With all these choices available to you, you can enjoy the widest selection of CBD products.
Purchase CBD At Brick & Mortar Stores
CBD's legal in your neck of the woods. (Yay Minnesota!) This means you can explore the offerings at a number of local venues. Dispensaries are an obvious choice. But many pharmacies, health food stores, spas, farmers' markets, etc. sell CBD-infused products, too.
Medicinal CBD and cannabis can only be obtained at a state-approved dispensary. And, the Minnesota Medical Cannabis program imposes a 30-day-supply purchase and possession limit.
Before CBD shopping in person, research or ask around to hone in on the retailers with the best products, selection, and service.
Buy CBD Online
Some people like to buy their CBD IRL. Others prefer the convenience of online  shopping. Lucky you — in Minnesota, you can take your pick! And even if you enjoy the experience of physically going into a shop and selecting your CBD products, it's great to have options.
You can safely buy high-quality CBD products online from Pure Craft. Just FYI — people in your area are clamoring for the following CBD products:
Minnesota State CBD Laws: A Deeper Dive
Some say knowledge is power. If you'd like to be more CBD powerful, feel free to read up on the legal details of cannabis in your state.
Minnesota & CBD Legality — Bottom Line
Minnesotans and visitors to the state can legally enjoy hemp-derived CBD with no more than 0.3% THC.
Qualifying patients can access CBD sourced from marijuana through the state's Medical Cannabis Program.
Legislation to legalize recreational marijuana is gaining traction toward approval, but hasn't passed yet. Stay informed and enjoy your CBD within the scope of the law in Minnesota!
Disclaimer
We're not legal professionals or otherwise qualified to offer legal advice. So, while we do our very best to be thorough, up-to-date, and 100% correct, the content above is for informational purposes only. Please also note that the laws surrounding CBD are subject to change. We recommend checking our source(s) to see if the information or legal status have been revised since our content was published.