Michigan's got a lot going for it. From Motown to the natural beauty of its lakes and forests to its permissive cannabis laws this state rocks.
Both hemp and marijuana CBD with no more than 0.3% THC are permitted in MI. Additionally, the state has a medical marijuana program. Recreational marijuana is also legal.
Michigan CBD Laws At A Glance
These are the key things to know if you want to be on the right side of the CBD law in the Wolverine State:
• Hemp and marijuana CBD containing 0.3% or less THC are both legal.
• Hemp-derived CBD with more the 0.3% THC is grouped with other marijuana products.
• You can buy cannabis products in stores and online.
• You must be over 21 to purchase cannabis.
• Michigan has possession limits: growing 12 plants and 2.5 oz (on you)/10 oz (at home) of marijuana.
• You can't use cannabis in public spaces.
• CBD-infused foods and beverages are prohibited.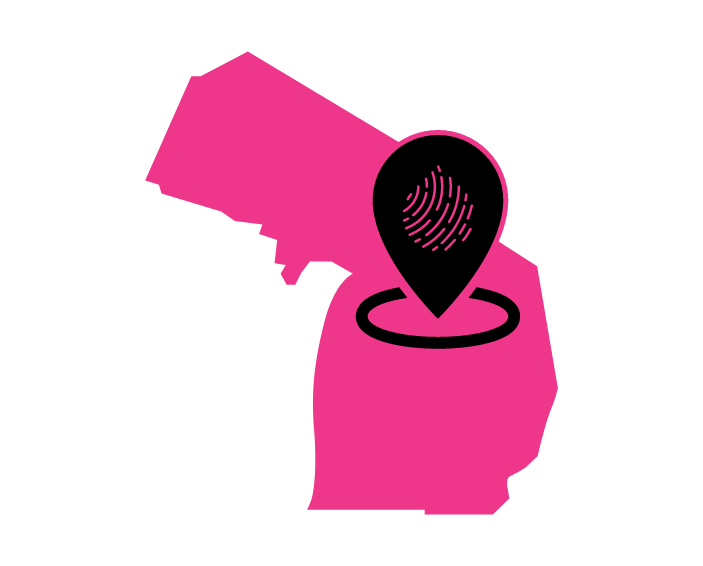 Is CBD Legal in Michigan?
Michigan's cannabis laws went from being strictly prohibitive (and carrying hefty penalties) to being fairly permissive and generous. Here's a succinct history of the state's cannabis legislation:
MI kicked things off with the Michigan Medical Marihuana Act in 2008. This statute established a medical marijuana program that serves residents over the age of 18 who have a qualifying health condition. Under the law, program participants could grow their own marijuana; sales of marijuana were still illegal.
On the heels of the 2014 Farm Bill, Michigan passed PA 547 and PA 548. These acts refined the definition of marijuana to exclude industrial hemp, removed industrial hemp from the controlled substances roster, and authorize industrial hemp research.
The Medical Marihuana Facilities Licensing Act of 2016 created additional infrastructure to better administer the medical marijuana program.
In 2018, Marijuana was legalized for recreational use under the Michigan Regulation and Taxation of Marihuana Act. This legislation provided rules and guidelines around selling, growing, possessing, and using marijuana.
A couple weeks later, the 2018 Farm Bill was signed. This legalized industrial hemp and hemp-derived CBD with a max of 0.3% THC.
To harmonize state code with the new federal legislation, MI soon passed PA 641, PA 642, and PA 648. These public acts enabled the state up to manage and regulate the cultivation, processing, and sale of industrial hemp.
Can You Legally Buy CBD Products In Michigan?
Great news! CBD is widely welcome in Michigan. This means CBD is available at physical establishments as well as virtual shops. All you have to do is decide whether you want to head to the nearest CBD retailer or place an order online. Isn't that awesome?
Purchase CBD At Brick & Mortar Stores
You're likely to find CBD locally in Michigan thanks to its CBD-friendly laws. Dispensaries, pharmacies, health food stores and more may stock ingestible, edible, and topical CBD products. Look for shops with helpful team members who're well-educated in their CBD selection.
You can only get marijuana-CBD from a licensed seller.
Buy CBD Online
Just because CBD's within reach for Michiganders doesn't mean you want to, you know, actually reach for it. (Ugh, the effort!) If a few clicks of the mouse is more your speed or you just want more options, online shopping is gonna be your CBD BFF.
You can safely buy CBD products online from Pure Craft. In fact, here are some of the high-quality CBD products that're popular in your neck of the woods:
Learn More About CBD Laws In Michigan
If you'd like to go into full legal scholar mode and do some more research on CBD laws in Michigan, check out these resources.
Michigan & CBD Legality — Bottom Line
It's all good in Michigan: hemp CBD, marijuana CBD, medical cannabis, recreational marijuana.
There are quite a few rules — covering age requirements, THC content levels, possession limits, etc. — to each kind and usage of cannabis, though. So be sure to learn what applies to your sitch before buying.
Because MI's pretty chill when it comes to cannabis, you can find products locally. You can also buy online.
Disclaimer
We're not legal professionals or otherwise qualified to offer legal advice. So, while we do our very best to be thorough, up-to-date, and 100% correct, the content above is for informational purposes only. Please also note that the laws surrounding CBD are subject to change. We recommend checking our source(s) to see if the information or legal status have been revised since our content was published.