Well, it's probably a good thing Maryland's known for crab cakes and the US Naval Academy. Because it's surely not known for ahead-of-the-curve cannabis laws.
If you're in Maryland, you can legally use federally-sanctioned CBD that comes from hemp and has no more than 0.3% THC. The state also has a medical cannabis program, which permits marijuana-CBD use. Recreational marijuana is prohibited.
Maryland CBD Laws At A Glance
When it comes to CBD in Maryland, here are the big points you need to know:
• You can use hemp CBD containing no more than 0.3% THC.
• Maryland has a medical marijuana program.
• Recreational marijuana is illegal.
• There are no limits on the amount of CBD you can buy, possess, or use.There is no age requirement to buy hemp CBD in Maryland.
• Currently, cannabis-infused foods and beverages are unlawful.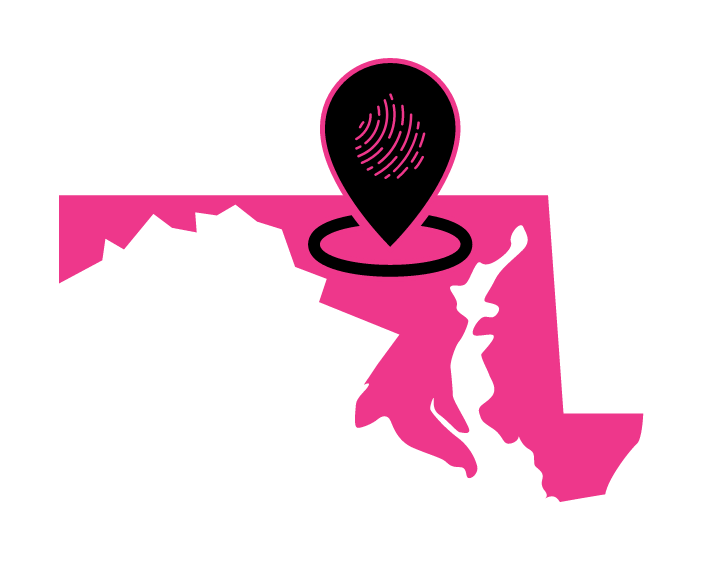 Is CBD Legal in Maryland?
Ironically, Maryland is the Free State — a 1923 reference to the idea that the state should secede from the Union rather than prohibit alcohol. Maryland apparently didn't have the same love for cannabis as it did for booze.
That said, the wheels of legislative progress are turning in favor of cannabis.
Maryland's first run at a medical marijuana law came in 2003. It was pretty meager to say the least. Basically, this law reduced the penalty for possession if the defendant could prove medical necessity and doctor approval. It didn't prevent arrests or establish a medical marijuana program.
In 2011, SB 308 stripped away criminal penalties for qualified medical marijuana users, but they could still get arrested.
The state passed several laws in 2013 and 2014 that continued expanding medical marijuana use. The totality of these bills is that qualified medical use was decriminalized and the state finally began establishing a formal state medical marijuana program.
On the heels of the 2014 Farm Bill, state legislation in 2015 redefined marijuana so as to not include industrial hemp. It also removed hemp from the controlled substances roster.
Really getting into the swing of things, Maryland created (2016) and soon after broadened (2018) a commercial industrial hemp cultivation program. Under this program, the growing, processing, selling, and transport of hemp was legalized.
The enactment of the 2018 Farm Bill made hemp-derived CBD with no more than 0.3% THC legal at the federal level. Maryland adopted this stance as well.
How To Buy CBD in Maryland Legally
Don't fret too much — Maryland is a hemp-CBD-friendly state. You can shop for CBD products at your local CBD retailers or head online. Either way, the marketplace has loads of options. Just be sure to locate a trustworthy seller and you're good to go!
Can You Buy CBD At Brick & Mortar Stores?
Grabbing CBD-infused products while you're at the health food store or pharmacy may be an option in Maryland. So is stocking up at dispensaries or other retailers. Be sure to solicit recommendations from friends, family, and wellness professionals — you only want to patronize the best local CBD vendors.
Can You Buy CBD Online?
Federal law says it's legal to mail hemp-derived CBD oil with 0.0-0.3% THC to all 50 states. So, while CBD has the seal of legal approval in Maryland, you may still prefer the convenience (and selection) of heading to your nearest virtual CBD marketplace.
This is great news for those in Maryland who are looking for options. CBD products are readily available, at your fingertips!
You can safely buy high-quality CBD online from Pure Craft. Check out these CBD products that're popular near you:
Additional Resources: CBD Laws In Maryland
Laws vary from state to state. So ya might want to double-triple-quadruple check you've got the deets for Maryland straight. You can find all the info you could possibly want (and then some?) direct from the source:
Maryland & CBD Legality — Bottom Line
CBD that's derived from hemp and has 0.3% or less THC is legal in Maryland. Other CBD is restricted or illegal. The state offers a medical cannabis program. Recreational use of marijuana is illegal.
You actually have a lot of freedom in terms of shopping for you CBD. It's available from local retailers as well as online. Plus, Maryland doesn't impose any age requirements or possession limits.
Disclaimer
We're not legal professionals or otherwise qualified to offer legal advice. So, while we do our very best to be thorough, up-to-date, and 100% correct, the content above is for informational purposes only. Please also note that the laws surrounding CBD are subject to change. We recommend checking our source(s) to see if the information or legal status have been revised since our content was published.