Maine's got moxie, and we're not just talking about the soda. Its citizens wanted cannabis to be allowed and they made it happen.
In the Pine Tree State, all CBD is legal. Maine also has a medical use marijuana program and permits adults to use marijuana recreationally.
Maine CBD Laws At A Glance
When it comes to CBD in Maine, here are the big points you need to know:
• Both hemp and marijuana CBD are legal in Maine.
• Maine has a medical marijuana program.
• Recreational use of marijuana is permitted.
• You can buy CBD products locally or online.
• You must be at least 21 to legally buy CBD in Maine.
• Maine's possession limit is 2.5 ounces of cannabis products per adult.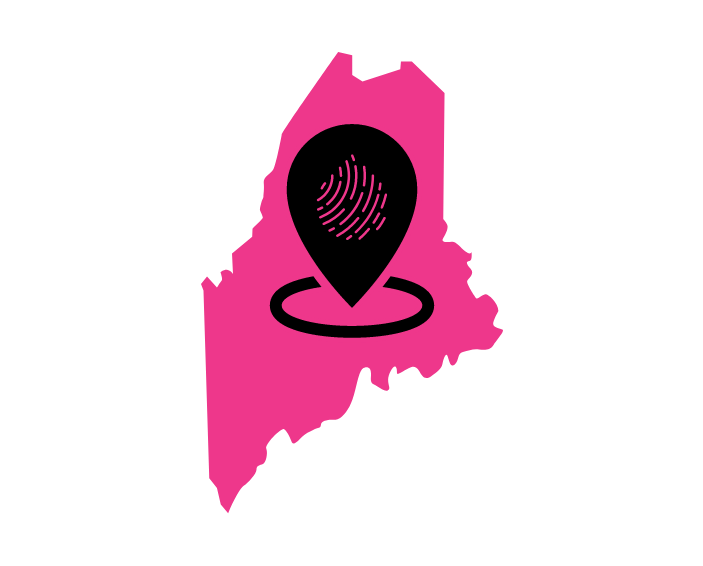 Is CBD Legal in Maine?
Maine's actively legislated state cannabis laws since the late 1990s. Because of this, there's little difference between medical and recreational use nowadays. Here's a look into the lobster pot of ME laws...
The state actually began decriminalizing small amounts of marijuana way back in 1976. Maine was just the third sate in the country to do so.
In 1999, voters approved a ballot measure to create a medical marijuana program for qualifying patients. Additional ballot measures expanded the program in 2009.
The same year, LD 250 further decriminalized marijuana possession.
Things really blossomed in 2016 when the Marijuana Legalization Act legalized recreational marijuana. However, the law essentially didn't go into effect until 2020 with the passage of LD 719, which set up a means of regulating and taxing the sales of marijuana.
The 2018 Farm Bill made hemp-derived CBD with ≤3% THC legal at the federal level. This didn't have much impact on CBD in Maine, though, as the state already allowed cannabis medically and recreationally.
Early 2019 saw Maine attempt to ban CBD-infused foods. This didn't last long because, by then, demand for these products was soaring and the law was hard to enforce.
Is It Legal To Buy CBD In Maine? Here's What You Need To Know
Happily, CBD's legal in Maine. So, you're going to face the tough decision (It's an easy choice, really!) of getting your CBD oils, edibles, and more online or in person. This shouldn't present any problems because there are oodles of reputable retailers and product offerings available to you.
Can You Buy CBD At Brick & Mortar Stores?
You can legally buy marijuana and hemp CBD in Maine, so consider swinging by a neighborhood dispensary or pharmacy for your CBD products. It may even be possible to pick up your fave CBD-infused items on your next run to the health food store. You'll need to explore to your local sellers a bit, though, to ensure you're getting the best available products and services.
Can You Buy CBD Online?
Did you know that it's 100% legal to ship hemp-derived CBD with 0.3% or less THC to every US state? Cool, huh?
This definitely works in your favor! Even though you live in Maine, and can get CBD at that brick and mortar on the corner, you might discover better options online. For many, this is still their preferred way to stock up on CBD products. What did folks do before the internet?!
When you're ready to browse the online aisles, check out Pure Craft's full selection of superior CBD goodies. We even have a Blueberry Nano CBD Broad-Spectrum Oil that Down Easters are sure to love. And, here are other CBD products that people in your area are going gaga over:
Where Can You Get More Info On Maine's CBD Laws?
That's a good question! We can tell you've got the ol' thinking cap on. Your best bet is to go straight to the source: Maine's CBD governing body (and all the documentation they've churned out on this subject).
Relevant Maine laws: Title 22 §2383-B, LD 975, LD 250, IB 2015, c. 5, LD 719, LD 1811, LD 1719, LD 630
What Is Maine's Law on Marijuana: Overview, Medical Marijuana In Maine, Recreational Marijuana in Maine
Maine & CBD Legality — Bottom Line
Maine has very inclusive cannabis laws. Both hemp and marijuana CBD are legal. Maine has a medical marijuana program. Recreational marijuana use is also legal.
You must be over 21 to buy or possess cannabis, or have a medical marijuana card. You can shop for CBD online or in person. Maine permits the sale of CBD-infused edibles, but their production has strict requirements.
Per state law, adults may have no more than 2.5 ounces of cannabis products.
Disclaimer
We're not legal professionals or otherwise qualified to offer legal advice. So, while we do our very best to be thorough, up-to-date, and 100% correct, the content above is for informational purposes only. Please also note that the laws surrounding CBD are subject to change. We recommend checking our source(s) to see if the information or legal status have been revised since our content was published.