Kentucky is home to the longest recorded cave system in the world, the Kentucky Derby, and some mighty fine bourbon. Oh, and legal CBD.
Yep, CBD is legal in Kentucky. It must be hemp-derived CBD with no more than 0.3% THC. Smokable CBD isn't permitted, so can't be in flower form.
Hemp agriculture is making a major comeback in Kentucky, which was once one of the largest hemp producing states in the Union. The Kentucky Hemp State Plan issues licenses for growers. Hemp production without a license is illegal.
A medical cannabis bill was approved by the Kentucky House of Representatives in 2020. Unfortunately, it was put on hold before reaching the Senate due to the COVID-19 pandemic. As of early 2021, Kentucky is still in a game of "wait and see" for medical cannabis.
There are criminal charges for any marijuana use in Kentucky.
Kentucky CBD Laws At A Glance
When it comes to CBD in Kentucky, here are the big points you need to know:
• You can legally buy and use hemp-derived CBD with up to 0.3% THC.
• Smokable CBD is illegal.You need a license to produce industrial hemp.
• You also need a license to sell CBD products.
• Kentucky does not have an active medical cannabis program.
• Adult-use marijuana is illegal in Kentucky.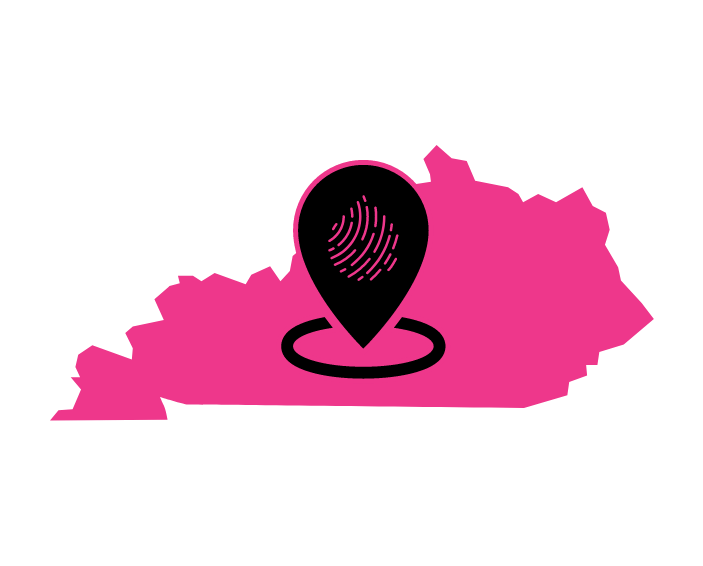 Is CBD Legal in Kentucky?
The Bluegrass State recognizes it has hemp in its agricultural heritage. They were eager to legalize industrial hemp cultivation, and swift to align state law with the 2018 Farm Bill, legalizing compliant CBD. That is, CBD made from hemp with up to 0.3% THC.
Kentucky even urged Congress to reclassify hemp and remove it from the list of federal controlled substances ahead of the 2018 Farm Bill.
But, they remain firm on prohibiting recreational cannabis. Medical cannabis may be a different story, but progress on passing legislation stalled as a result of the coronavirus pandemic.
Overall, Kentucky seems keen to honor their roots and bring hemp back into their local economy.
Let's look at some of the key KY cannabis laws.
In 2014, the federal government passed a Farm Bill with regulation for states to launch industrial hemp pilot programs. Kentucky jumped on board, and the Kentucky Department of Agriculture launched their industrial hemp pilot program in the same year.
Kentucky also passed Senate Bill 124 in 2014, which legalized medicinal CBD with no THC. Patients had to have a recommendation from a doctor at state research hospitals.
Hemp-derived CBD with 0.3% THC or less was legalized in 2017 through House Bill 333. It removes hemp-derived CBD from the state's list of controlled substances, legalizing it for sale and use. And, it makes Senate Bill 124 unnecessary now that CBD is available to everyone including patients.
The governor House Concurrent Resolution 35 in 2018, urging Congress to remove hemp from the definition of marijuana in their list of controlled substances.
Kentucky CBD Laws: How To Buy CBD Legally
Because Kentucky allows CBD, you can shop in person or online. It's great to have options, right? With all these choices available to you, you can enjoy the widest selection of CBD products.
Purchase CBD At Brick & Mortar Stores
CBD's legal in your neck of the woods. (Yay Kentucky!) This means you can explore the offerings at a number of local venues. Dispensaries are an obvious choice. But many pharmacies, health food stores, spas, farmers' markets, etc. sell CBD-infused products, too.
Before CBD shopping in person, research or ask around to hone in on the retailers with the best products, selection, and service.
Buy CBD Online
Some people like to buy their CBD IRL. Others prefer the convenience of online shopping. Lucky you — in Kentucky, you can take your pick! And even if you enjoy the experience of physically going into a shop and selecting your CBD products, it's great to have options.
You can safely buy high-quality CBD products online from Pure Craft. Just FYI — people in your area are clamoring for the following CBD products:
Additional Resources: CBD Laws In Kentucky
Laws vary from state to state. So ya might want to double-triple-quadruple check you've got the deets for Kentucky straight. You can find all the info you could possibly want (and then some?) direct from the source:
Kentucky & CBD Legality — Bottom Line
CBD made from industrial hemp with up to 0.3% THC is legal in Kentucky. You can shop online or in person for CBD, and you might even find some Kentucky hemp pride while you're at it.
Recreational cannabis probably won't be legalized anytime soon. Medical cannabis isn't legal — yet. Legislation may be moving along soon, though.
Disclaimer
We're not legal professionals or otherwise qualified to offer legal advice. So, while we do our very best to be thorough, up-to-date, and 100% correct, the content above is for informational purposes only. Please also note that the laws surrounding CBD are subject to change. We recommend checking our source(s) to see if the information or legal status have been revised since our content was published.