Home, home on the range, where the deer and the CBD play — oh, sorry, is that not how it goes?
Locals very well may be singing a modified version of their state song, because hemp-derived CBD containing no more than 0.3% THC is legal in Kansas. There's no medical marijuana program in KS, though there are some legal protections in place for parents of children who have a doctor's recommendation to use medicinal CBD with restrictions. Marijuana — which is, according to the state, any cannabis containing more than 0.3% THC — is still illegal.
Kansas CBD Laws At A Glance
When it comes to CBD in Kansas, here are the big points you need to know:
• Hemp-derived CBD with up to 0.3% THC is legal.
• Smokable CBD is illegal.
• You need a license to grow industrial hemp.
• You can possess CBD with up to 5% THC contents for your child if a doctor has recommended medicinal CBD.
• Recreational marijuana is illegal and carries harsh penalties including criminal charges.
• Medical marijuana is not permitted.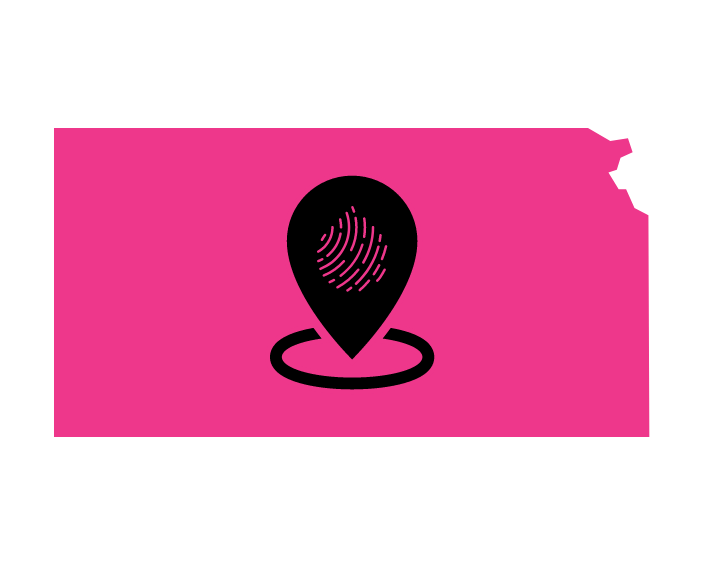 Is CBD Legal in Kansas?
Even after the 2018 Farm Bill federally legalized CBD sourced from industrial hemp, only 0.0%-THC CBD was permitted in Kansas. After much confusion about local CBD laws, the governor's signature made hemp-derived CBD oil containing no more than 0.3% THC legal in Kansas in 2019. This is kind of a big deal in a state that is so cannabis-unfriendly. It was a strange time. But, the state's moving forward now!
Kansas doesn't have a medical marijuana program. Which creates a bit of a prob. Because there's a legal option for parents seeking medicinal CBD for their children.
Here's where the Sunflower State stands on cannabis now, and how they got here.
Marijuana — for any use — has been banned since 1927. Kansas classifies cannabis containing more than 0.3% THC as marijuana. As such, it's a controlled substance and subject to criminal charges and fines.
The federal Farm Bill was passed in 2018, followed by SB 263, the Alternative Crop Research Act in Kansas. The Act permitted the Kansas Department of Agriculture to grow and cultivate hemp. It also made it possible for Kansans to grow hemp as part of the program with a license.
In 2018, Kansas removed cannabidiol (CBD) from its list of controlled substances through SB 282. This made CBD legal — with a caveat. It had to contain 0.0% THC, which was a problem considering even industrial hemp contains trace amounts of THC. Some CBD products were available, but folks found it confusing to say the least.
Since CBD with more than 0.0% THC was considered a controlled substance, parents faced losing guardianship of their children for possessing it, even for medical reasons. SB 28 changed that when it was signed in 2019. Now parents and children can possess CBD oil with up to 5% THC with a doctor's recommendation.
HB 2167 achieved a few things on the hemp front in 2019. It established the Commercial Industrial Hemp Program in Kansas. It included regulations for industrial hemp. And it made it so industrial hemp containing as much as 0.3% THC isn't considered a controlled substance. Thus, it's now legal to sell, purchase, possess, and use CBD with up to 0.3% THC in the Sunflower State.
More legislation is expected to further clarify the do's and don'ts of CBD oil in Kansas.
How To Legally Buy CBD In Kansas
Kansas is a CBD-welcoming zone. (Happy face!) As such, you can source your CBD products either at a physical store or at a virtual marketplace. You have a ton of shopping alternatives, but be sure to purchase from a reputable retailer.
Purchase CBD At Brick & Mortar Stores
Because CBD is legal in Kansas, you can probably find CBD items locally. Dispensaries, pharmacies, health food stores, and more often carry CBD oil and CBD products. If you want to buy your CBD goodies in person, do some research to locate the shops with the best selection and service.
Buy CBD Online
Some people like to buy their CBD IRL. Others prefer the convenience of online shopping. Lucky you — in Kansas, you can take your pick! And even if you enjoy the experience of physically going into a shop and selecting your CBD products, it's great to have options.
You can safely purchase high-quality CBD products online from Pure Craft. Wanna know what CBD products folks in your neck of the woods are buying? Check out these goodies that're a big hit with your community:
Kansas State CBD Laws: A Deeper Dive
Some say knowledge is power. If you'd like to be more CBD powerful, feel free to read up on the legal details of cannabis in your state.
Kansas & CBD Legality — Bottom Line
You can buy and use CBD in Kansas, as long as it doesn't have more than 0.3% THC.
If your child has a medical condition and doctor's recommendation, you can possess and administer CBD oil with up to 5% THC content. All other use of marijuana is illegal in Kansas.
Disclaimer
We're not legal professionals or otherwise qualified to offer legal advice. So, while we do our very best to be thorough, up-to-date, and 100% correct, the content above is for informational purposes only. Please also note that the laws surrounding CBD are subject to change. We recommend checking our source(s) to see if the information or legal status have been revised since our content was published.