Hoosiers will be happy to hear that CBD meeting requirements outlined in the 2018 Farm Bill is legal in their state.
This means hemp-derived CBD with ≤ 0.3% THC contents is legal in Indiana.That's cause to cheer like you're rooting for your favorite race car driver at the Indianapolis-500.
Before this was the case, low-THC CBD was legal for patients with qualifying conditions. Now, it's open to all. The state doesn't have a medical marijuana program now that the first one has essentially been superseded by the new law. Indiana state law strictly prohibits marijuana.
Indiana CBD Laws At A Glance
When it comes to CBD in Indiana, here are the big points you need to know:
• Hemp-derived CBD oil that doesn't exceed 0.3% THC content is legal.
• You can buy legal CBD in stores or online.
• There's no age limit on purchasing CBD in Indiana, but stores may have individual policies.
• Indiana doesn't currently have a medical marijuana program.Marijuana is illegal.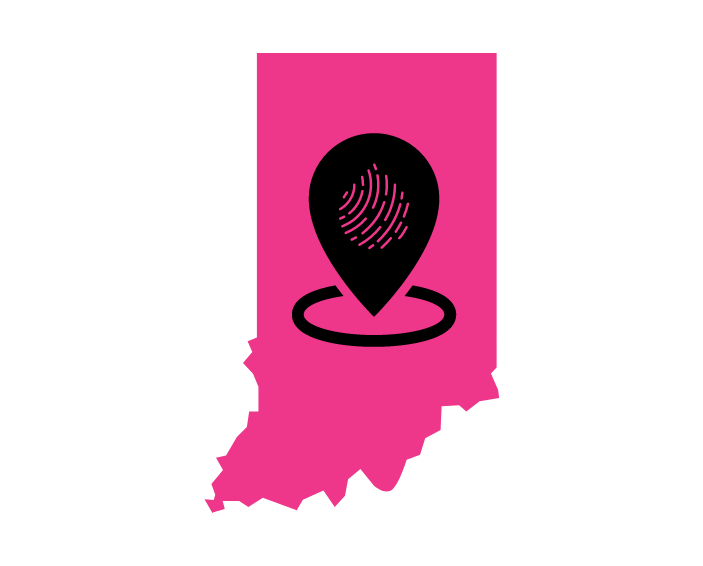 Is CBD Legal in Indiana?
Indiana hasn't been in a rush to push cannabis laws forward. Once the 2018 Farm Bill legalized hemp-derived products, it lined up state law to match. Indiana strictly regulates it's hemp production. Here's a quick review of Indiana CBD law:
In 2014, Indiana made industrial hemp production legal for licensed growers and handlers through IC-15-15-13, or the Industrial Hemp Bill. It includes all derivatives of industrial hemp such as CBD, but use of CBD for Indianans was still a legal gray area.
CBD oil containing less than3% THC was made legal for use by patients with a short list of qualifying conditions in 2017, when HB 1148 was passed. Things remained murky for medicinal CBD though, because it didn't include a system for distribution.
Not long after, the 2018 Farm Bill was passed, making hemp-derived CBD with up to 0.3% THC legal in all 50 states. Indiana immediately got on board. Senate Bill 52 made it clear Farm Bill-friendly CBD is approved for all in the state law.
The Indiana Hemp Advisory Committee was established through Senate Bill 516 in 2019. The committee advises on hemp laws in the state. The bill also regulates the cultivation of hemp and requires a license to do so. Any hemp production without a license is considered marijuana by the state of Indiana.
With several recreational and medical marijuana bills proposed in 2021, the Crossroads of America may soon veer from its strict cannabis laws.
Indiana CBD Laws: How To Buy CBD Legally
Because Indiana allows CBD, you can shop in person or online. It's great to have options, right? With all these choices available to you, you can enjoy the widest selection of CBD products.
Purchase CBD At Brick & Mortar Stores
CBD's legal in your neck of the woods. (Yay Indiana!) This means you can explore the offerings at a number of local venues. CBD stores are an obvious choice. But many pharmacies, health food stores, spas, farmers' markets, etc. sell CBD-infused products, too.
Before CBD shopping in person, research or ask around to hone in on the retailers with the best products, selection, and service.
Buy CBD Online
Some people like to buy their CBD IRL. Others prefer the convenience of online shopping. Lucky you — in Indiana, you can take your pick! And even if you enjoy the experience of physically going into a shop and selecting your CBD products, it's great to have options.
You can safely buy high-quality CBD products online from Pure Craft. Just FYI — people in your area are clamoring for the following CBD products:
Additional Resources: CBD Laws In Indiana
Laws vary from state to state. So ya might want to double-triple-quadruple check you've got the deets for Indiana straight. You can find all the info you could possibly want (and then some?) direct from the source:
Indiana & CBD Legality — Bottom Line
You're free to buy and use hemp-derived CBD with no more than 0.3% THC contents in Indiana. You can purchase CBD at a number of local retailers or online.
Hemp cultivation is legal, but any hemp grown without a license is considered marijuana. Marijuana possession, sale, distribution, processing, or cultivation is illegal and subject to criminal prosecution and hefty fines. This includes marijuana for medical use.
Proposals for reforming cannabis policies are ongoing in Indiana, so you'll want to monitor for changes in the Hoosier State. 
Disclaimer
We're not legal professionals or otherwise qualified to offer legal advice. So, while we do our very best to be thorough, up-to-date, and 100% correct, the content above is for informational purposes only. Please also note that the laws surrounding CBD are subject to change. We recommend checking our source(s) to see if the information or legal status have been revised since our content was published.