Illinois's official state motto — State Sovereignty, National Union —couldn't be a more perfect summation of its position on cannabis. The state is very progressive when it comes to marijuana and CBD laws, often leading the nation in related legislation.
So, yes, federally-approved CBD (hemp-derived and with a max of 0.3% THC) legal. Illinois also has a relatively generous medical marijuana program that permits qualified patient to use marijuana CBD (which may have higher THC). Recreational marijuana is legal for adults 21+ years old.
Illinois CBD Laws At A Glance
When it comes to CBD in Illinois, here are the big points you need to know:
• CBD is legal in Illinois.
• There are no CBD possession limits.
• Illinois has a broad medical cannabis program.
• Recreational marijuana is also legal for adults.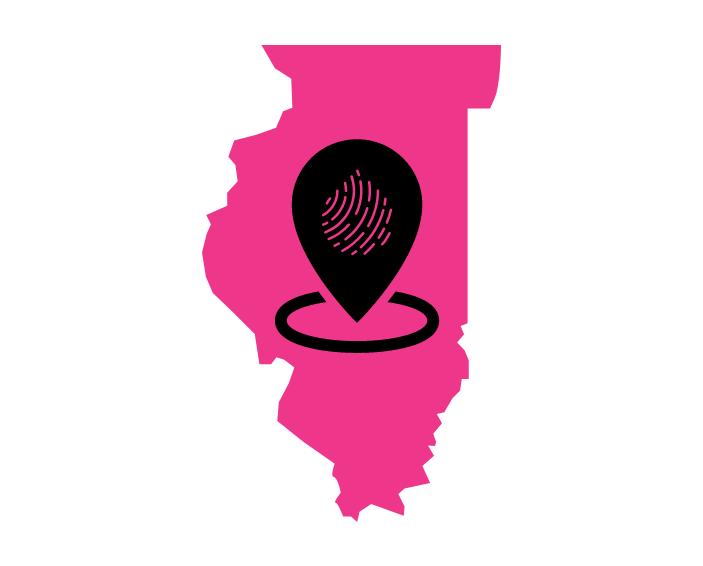 Is CBD Legal in Illinois?
Wanna indulge in some CBD? Go right ahead! Here in the Land of Lincoln it's A-OK to buy, own, and use hemp CBD with less than or equal to 0.3% THC. Certain forms of marijuana are also allowed in this cannabis-receptive state.
In fact, Illinois's been very active legislatively, especially in recent years. While it may have started a bit slowly, the state has really picked up the pace, breadth, and depth of its cannabis regulations and programs. Let's take a brief look at how and when the state's laws evolved.
In 2013, Illinois established a fairly-restrictive medical cannabis program. Through the Compassionate Use of Medical Cannabis Pilot Program Act (MCPP) permitted patients could use marijuana for certain health conditions. Over the next few years, various amendments were made to the law. These changes expanded the MCPP to allow for additional qualifying health conditions, participation of minors, and caregiver rights.
2014 saw the passage of the Cannabis Control Act, which both legalized industrial hemp research and defined hemp as having 0.3% THC or less.
The Illinois legislature took measures to decriminalize cannabis in 2016. Punishment for possession of small amounts of cannabis was reduced.
The 2018 Farm Bill federally-legalized hemp-derived CBD with 0.0-0.3% THC content. As such, it was permitted in Illinois as well.
Later that year, Illinois passed its Industrial Hemp Act. This law removed prohibitions on industrial hemp, making commercial growth, processing, and sale of products legal. It also removed hemp from the controlled substances list.
Additional legislation in 2018 expanded the MCPP and created the Opioid Alternative Pilot Program. The law made both of these programs permanent.
Finally, in 2019. Illinois legalized recreational marijuana. Adults over the age of 21 can partake of cannabis. This legislation also further expanded the medical marijuana program and created a path for Illinoisans to expunge prior marijuana convictions.
Wow! They did a lot in not a lot of time!
How To Buy CBD in Illinois Legally
Don't fret — Illinois's a CBD-friendly state, as you know by now. Hooray! So, you can shop for CBD products at your local CBD retailers or head online. Either way, the marketplace has loads of options. Just be sure to locate a trustworthy seller and you're good to go!
Adults can freely buy hemp CBD with no more than 0.3% THC. For cannabis of the medical variety, you'll need a medical marijuana card from the state and shop at an authorized dispensary.
Can You Buy CBD At Brick & Mortar Stores?
Grabbing CBD-infused products while you're at the health food store or pharmacy may be an option in the Prairie State. So is stocking up at dispensaries or other retailers. Be sure to solicit recommendations from friends, family, and wellness professionals — you only want to patronize the best local CBD vendors.
Can You Buy CBD Online?
Federal law says it's legal to mail hemp-derived CBD with 0.0-0.3% THC to all 50 states. So, while CBD has the seal of legal approval in Illinois, you may still prefer the convenience (and selection) of heading to your nearest virtual CBD marketplace. Besides, it's more fun to shop in your jammies, right?!
This is great news for those in Illinois who are looking for options. CBD products are readily available, at your fingertips! Point, click, enjoy CBD — it can be that simple. It can also be an exceptionally safe way to buy CBD online. At least, that's how we roll here at Pure Craft.
Speaking of awesome online CBD shopping, check out these high-quality CBD products that're popular near you:
Where Can You Get More Info On Illinois's CBD Laws?
That's a good question! We can tell you've got the ol' thinking cap on. Your best bet is to go straight to the source: Illinois's CBD governing body (and all the documentation they've churned out on this subject).
Relevant Illinois laws: 720 ILCS 550, 410 ILCS 130, SB 2228, PA 100-0660, PA 100-1114, SB 2023, PA 101-0027, SB 0455, 410 ILCS 705 Cannabis Regulation & Tax Act, SB 2298, HB 1438
Illinois Department of Public Health: Cannabis
Illinois & CBD Legality — Bottom Line
Hemp-derived CBD that contains 0.3% THC or less is legal in Illinois. You must be over 21 to make CBD purchases. CBD is readily available at local stores or online. There are no limits on the amount of CBD you can have.
Illinois also has an expansive medical cannabis program. Recreational marijuana is allowed.
State laws are relatively lenient in terms of penalties for infractions of the laws.
Disclaimer
We're not legal professionals or otherwise qualified to offer legal advice. So, while we do our very best to be thorough, up-to-date, and 100% correct, the content above is for informational purposes only. Please also note that the laws surrounding CBD are subject to change. We recommend checking our source(s) to see if the information or legal status have been revised since our content was published.