The widest state in the US says "aloha" to CBD with wide open arms, and a hibiscus lei for good measure.
Yep, CBD is legal to possess and consume in Hawaii.It's gotta be in line with federal standards though. That means it must be hemp-derived CBD and contain 0.0-0.3% THC. Perfect, right? Nothing pairs with sunshine and a laid-back lifestyle like CBD.
Recreational marijuana isn't legal in Hawaii — yet. Possession of certain amounts has been decriminalized, though.
Hawaii CBD Laws At A Glance
When it comes to CBD in Hawaii, here are the big points you need to know:
• CBD compliant with federal law is legal. That means hemp CBD with 0.3% or less THC is permitted.
• There aren't limits on how much CBD you can possess.
• You must be 18 years or older to purchase CBD in Hawaii.
• Medical marijuana, including cannabis-derived medical CBD, is legal and can be purchased at a dispensary.
• Transporting cannabis between islands is illegal.
• Recreational marijuana is not legal, but possession of 3 grams or less has been decriminalized. You could face a fine of up to $130 for this violation, though.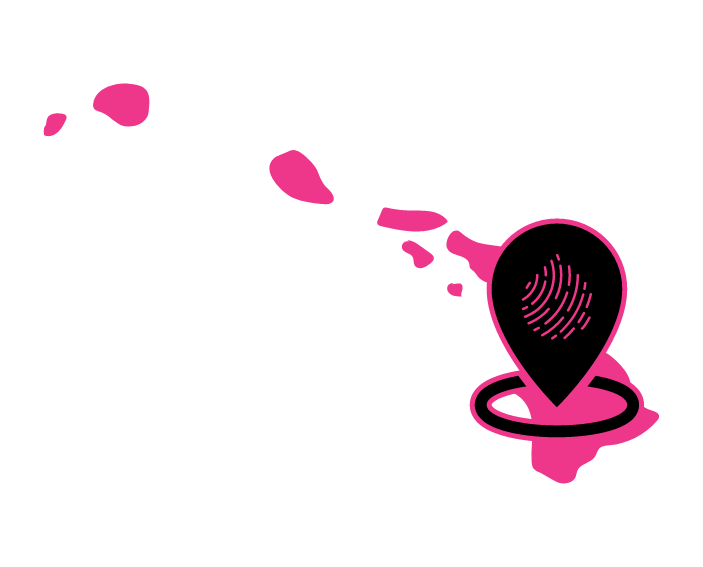 Is CBD Legal in Hawaii?
Hawaii has been leading the wave on cannabis-related laws for over two decades.
In fact, it was the first state to pass legislation legalizing medical marijuana. Meaning, Hawaii didn't wait for We the People to bring it to the ballot and make it happen. So, it may come as no surprise that medical cannabis cardholders in HI can purchase cannabis-derived CBD with more than the federal limit of THC at dispensaries.
When it comes to CBD, Hawaii is consistent with federal law and FDA regulations. Since the Farm Bill legalized hemp-derived CBD with ≤ 0.3% THC in all states, CBD is legal in Hawaii. (Do your happy hula dance like no one is watching. We won't tell!)
You can see some of the key steps the Hawaiian legislature has taken over the years:
In 2000, Hawaii was among the first states to legalize medical marijuana through Act 228, the Medical Cannabis Registry Program. Under the program, patients with a qualifying condition could grow cannabis at home.
In 2015, Hawaii realized the grow-your-own policy made it tough for some patients to access medical cannabis. So, Act 241 created the Medical Marijuana Dispensary Program. CBD is legal for medical use and for sale in dispensaries under the program.
Traveling to Hawaii? Have a medical marijuana card in another state? Thanks to HB 2729, you can apply for a temporary medical marijuana permit.
Possession of 3 grams or less of marijuana was decriminalized in 2019 under HB 1383. But, you should know that recreational marijuana is still technically illegal, and you could still get a fine for possession.
Growing, processing, and selling industrial hemp was legalized with the passing of HB1819 HD2 SD3.
Per FDA regulations, CBD can't be marketed as a dietary supplement, or be added to food, beverages or cosmetics. There can't be any health claims associated with CBD products, either.
Considering the state's active legislative history, you'll want to stay tuned for new marijuana and CBD laws in Hawaii.
Hawaii CBD Laws: How To Buy CBD Legally
Because Hawaii allows CBD, you can shop in person or online. It's great to have options, right? With all these choices available to you, you can enjoy the widest selection of CBD products.
Purchase CBD At Brick & Mortar Stores
CBD's legal in your neck of the woods. (Yay Hawaii!) This means you can explore the offerings at a number of hemp and CBD oil shops. That said, Hawaii is a large string of islands, and these shops are mostly located on the Big Pineapple (in Honolulu on Oahu).
Since HI doesn't allow food, beverages, or cosmetics to include CBD, you probably won't find products at health food stores, pharmacies, or other retailers.
If you do shop for CBD in person, research or ask ohana to hone in on the retailers with the best products, selection, and service.
Buy CBD Online
If traveling to another island for CBD isn't convenient, lucky you — in Hawaii you can shop for CBD online! And even if you have CBD retailers within reach, having an easy alternative is sweet.
You can safely buy high-quality CBD products online from Pure Craft. Just FYI — people in your area are clamoring for the following CBD products:
Learn More About CBD Laws In Hawaii
Laws vary from state to state, and the Aloha state tends to move fast on cannabis and hemp-related laws. So ya might want to double-triple-quadruple check you've got the deets for Hawaii straight. You can find all the info you could possibly want (and then some?) direct from the source:
The State of Hawaii Department of Health: CBD Information, Medical Cannabis Program
Relevant Hawaii laws: Act 228, HB1383, HB2729, HB1819 HD2 SD3
Hawaii & CBD Legality — Bottom Line
Hawaii is consistent with federal law and FDA requirements for hemp and CBD. Adults aged 18 and over can purchase CBD in hemp or CBD stores. It can also be sold at other retailers, but may be hard to find due to restrictions on the types of products CBD can be in. Online CBD shopping is another great option, especially considering the geographic challenges island living can present.
Medical CBD is approved under Hawaii's Medical Cannabis Program. Recreational marijuana is prohibited.
Hawaii has been at the forefront of progressive cannabis and CBD laws, so keep an eye on this state for news.
Disclaimer
We're not legal professionals or otherwise qualified to offer legal advice. So, while we do our very best to be thorough, up-to-date, and 100% correct, the content above is for informational purposes only. Please also note that the laws surrounding CBD are subject to change. We recommend checking our source(s) to see if the information or legal status have been revised since our content was published.