Arkansawyers certainly live in The Land of Opportunity, assuming the opportunity you're seeking is CBD.
The laws here are relatively lenient when it comes to CBD. As long as your CBD comes from hemp and contain 0.3%or less THC — it's legal in Arkansas. The state's medical cannabis program lets qualified patients obtain higher-THC CBD as well. Other uses of marijuana are illegal and carry hefty penalties.
Arkansas CBD Laws At A Glance
As far as CBD laws in Arkansas go, here are some of the main points you should know:
• You can legally buy hemp-derived CBD with no more than 0.3% THC content.
• CBD is available locally at licensed dispensaries and other shops or from online retailers.
• Arkansas hemp producers need a license to sell hemp and its derivatives.
• Qualified patients can partake of the state's medical marijuana program.
• Arkansas law distinguishes hemp from marijuana.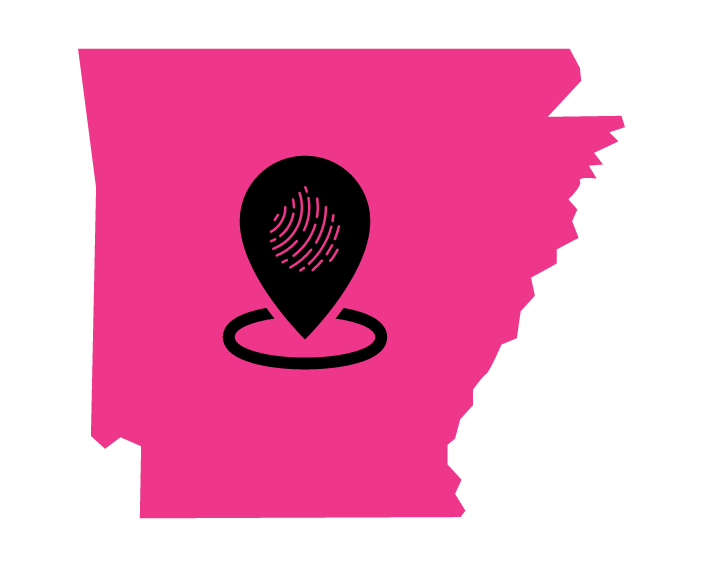 Is CBD Legal in Arkansas?
When it's not busy producing diamonds (FYI — the only state in the Union that does so), it's busy establishing cannabis laws and regulatory programs. Here's a brief rundown of Arkansas's cannabis legalization:
In 2016, Arkansas passed the Arkansas Medical Marijuana Amendment, aka Issue 6 or Amendment 98. This law amended the state constitution to allow for limited access to cannabis products, including marijuana-derived CBD.
The Arkansas Industrial Hemp Act was enacted the following year. This legislation created an industrial hemp program aimed at research and production of hemp.
CBD from hemp and with 0.0-0.3% THC became federally legal with the 2018 Farm Bill. Arkansas yielded and let its citizenry embrace this federally-sanction form of CBD.
To help better align Arkansas's controlled substances law with the federal rules and CBD reality in the state, it enacted Act 504 in early 2019. With this legislation, hemp CBD was removed from the list of controlled substances. It also made it legal for the production and sale of hemp and hemp-derived products.
Arkansas's medical marijuana program got a tune-up in 2022, inspired by pandemic restrictions. The new rules allow out-of-state patients to use the state's program to buy cannabis for up to 90 days, and doctors can recommend medical marijuana virtually via telemedicine visits. Which means easier access to medicinal CBD for some folks!
Is It Legal To Buy CBD In Arkansas? Here's What You Need To Know
Happily, CBD's legal in Arkansas. So, you're going to face the tough decision (It's an easy choice, really!) of getting your CBD goods online or in person.
This shouldn't present any problems, though, because there are plenty of reputable retailers and product offerings available to you. Especially since CBD sellers don't need a license and you don't need any kind of permit.
Can You Buy CBD At Brick & Mortar Stores?
You can legally buy CBD in Arkansas, so consider swinging by a neighborhood dispensary or health food store for your CBD products. It may even be possible to pick up your fave CBD-infused items on your next pharmacy run. You'll need to explore to your local sellers a bit, though, to ensure you're getting the best available products and services.
Can You Buy CBD Online?
Did you know that it's 100% legal to ship hemp-derived CBD with 0.3% or less THC to every US state? Cool, huh? This should make you happier than a pig in mud because it definitely works in your favor.
Even though you live in Arkansas, and can get CBD at that brick and mortar on the corner, you might discover better options online. For many, this is still their preferred way to stock up on CBD products. What did folks do before the internet?!
When you're ready to browse the online aisles, check out Pure Craft's full selection of superior CBD goodies. If you need some inspiration, here are CBD products that people in your area love:
Where Can You Get More Info On Arkansas's CBD Laws?
That's a good question! We can tell you've got the ol' thinking cap on. Your best bet is to go straight to the source: Arkansas's CBD governing body (and all the documentation they've churned out on this subject).
Arkansas & CBD Legality — Bottom Line
In Arkansas, you can legally buy hemp-derived CBD as long as it has — at most — 0.3% THC. CBD is available at dispensaries, from other kinds of local vendors (smoke shops, pharmacies, etc.), or from online stores.
Qualified patients can get higher THC CBD via the state's medical marijuana program. Recreational marijuana is still strictly illegal.
Disclaimer
We're not legal professionals or otherwise qualified to offer legal advice. So, while we do our very best to be thorough, up-to-date, and 100% correct, the content above is for informational purposes only. Please also note that the laws surrounding CBD are subject to change. We recommend checking our source(s) to see if the information or legal status have been revised since our content was published.