With the first official state laws for medical marijuana being enacted in 1998, the Last Frontier is at the forefront of cannabis legalization. It has continued being an early adopter of cannabis laws. However, state laws — which focus much more on marijuana — don't provide specifics on CBD.
That said, hemp-derived CBD with no more than 0.3% THC is legal in Alaska. The state is basically allowing its populace to sell and consume CBD that meets federal standards.
Alaska CBD Laws At A Glance
When it comes to CBD in Alaska, here are the important things to know:
• CBD is legal and widely available in Alaska.
• You can buy CBD online or locally.
• Many stores won't sell CBD to anyone under 18 (or, in some cases, 21). And, you have to be at least 21 years of age to buy marijuana.
• Alaska permits limited growing of cannabis for personal use.
• Alaska allows both medical and recreational marijuana use (with certain restrictions).
• You can't use cannabis out in public.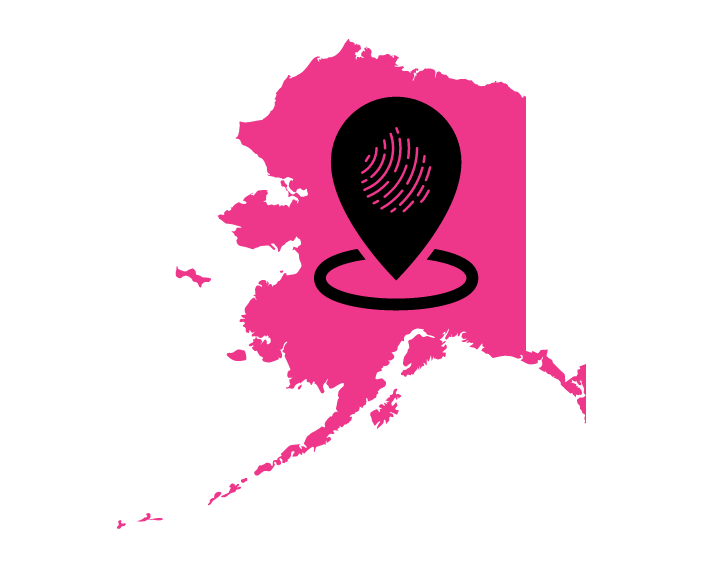 Is CBD Legal in Alaska?
"Juneau" CBD is legal in Alaska, but perhaps you'd some more details might be of interest. The state has a very progressive track record with regards to cannabis legislation. Check out this timeline:
In 1998, Alaska legalized medical marijuana. The legislation permitted people with certain debilitating health conditions to use cannabis.
Alaska broadened the legal usage of marijuana in 2015. Any adult over the age of 21 could legally use cannabis for recreational purposes.
It wasn't until the 2014 Farm Bill that Alaska started paying real attention to the hemp variety of cannabis. This law prompted Alaska to initiate a state industrial hemp program. The original notion would be to have hemp-derived CBD sales in the state come from Alaska-grown hemp.
Then came along the 2018 Farm Bill, which federally legalized hemp-derived CBD with 0.3% or less THC.
While the state's hemp cultivation program is in place, it isn't producing crops. So, the CBD products for sale in-state are originating from out of state. This presents a bit of a legal squishy area. However, Alaska isn't enforcing this rule that CBD must come from within the commonwealth.
Currently, Alaska does not clearly articulate possession limits or penalties related to hemp-CBD products. This is certainly an area primed for legislative developments, so be on the lookout for new CBD laws!
Can You Legally Buy CBD Products In Alaska?
Great news! CBD is widely welcome in the Land of the Midnight Sun. This means CBD is available at physical establishments as well as virtual shops. All you have to do is decide whether you want to head to the nearest CBD retailer or place an order online. Isn't that awesome?
Purchase CBD At Brick & Mortar Stores
You're likely to find CBD locally in Alaska thanks to its CBD-friendly laws. Dispensaries, pharmacies, health food stores and more stock ingestible, edible, and topical CBD products. Look for stores with helpful team members who are well-educated in their CBD selection.
Buy CBD Online
Just because CBD is in reach doesn't mean you want to — well — reach. If a few clicks of the keyboard is more your speed or you just want options, online shopping is your CBD BFF.
You can safely source your favorite CBD products online from Pure Craft. Not sure where to start? Have a look at some of our high-quality CBD products that're popular with Alaskans near you:
Additional Resources: CBD Laws In Alaska
Laws vary from state to state, and they have a tendency to evolve over time. So ya might want to double-triple-quadruple check you've got the deets for Alaska straight. You can find all the info you could possibly want (and then some?) direct from the source:
Alaska & CBD Legality — Bottom Line
Alaska is very receptive to cannabis. State laws have progressively expanded legal marijuana usage.
Since federal legalization of industrial hemp and low-THC hemp-derived CBD, Alaska's been playing catch-up with its CBD laws. That said, you can easily buy and use CBD products. And Alaskan officials take a reasonably hands-off approach to enforcement.
Disclaimer
We're not legal professionals or otherwise qualified to offer legal advice. So, while we do our very best to be thorough, up-to-date, and 100% correct, the content above is for informational purposes only. Please also note that the laws surrounding CBD are subject to change. We recommend checking our source(s) to see if the information or legal status have been revised since our content was published.