What could be finer than three fingers of moonshine whiskey or a fat slice of lane cake? CBD. And, fortunately for you — Alabama's on board.
In Alabama, you can legally use federally-approved CBD under some conditions. There are some other allowances through Alabama's medical marijuana program. All other forms of marijuana are still illegal in the Cotton State.
Alabama CBD Laws At A Glance
When it comes to CBD in Alabama, here are the big points you need to know:
• Yes, you can use CBD so long as it comes from hemp and has 0.3% or less THC.
• You can purchase CBD from a brick and mortar or online retailer.
• Alabama has a medical cannabis program for people with qualifying conditions.
• Recreational marijuana usage is illegal in the state.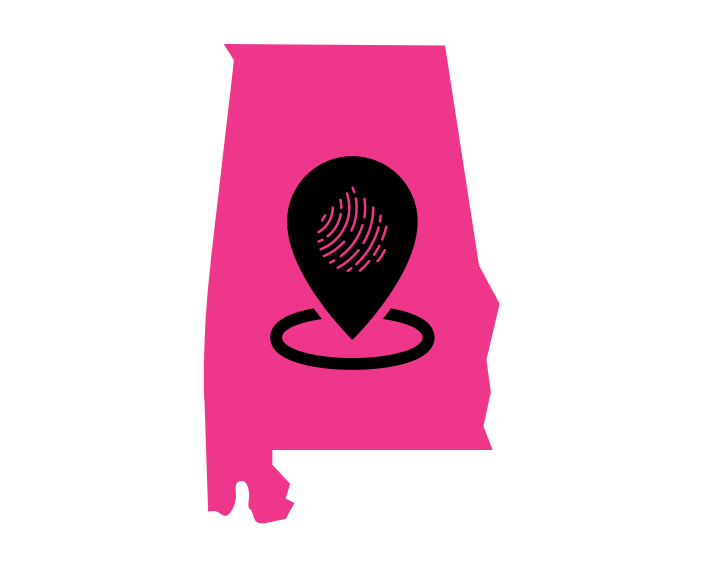 Is CBD Legal in Alabama?
Alabama got the CBD ball rolling in the middle of the last decade. It was pretty much spurred by the 2014 Farm Bill that was passed at the national level. It was with this legislation that opened the door to legalizing hemp research and production again.
It was only natural that Alabama started assessing and addressing its state-level hemp regulations. Here's the progression in short order:
In 2014, Alabama enacted Carly's Law. This law effectively created a medical CBD program for qualified patients by giving them a "safe harbor." There were still a lot of restrictions on CBD still in place, though.
Two years later, Leni's Law broadened the medical-use program. It expanded the conditions for which a patient could seek permission to use therapeutic CBD.
There was movement on the agricultural side of things, too. Passage of the 2016 Alabama Industrial Hemp Research Program Act paved the way for industrial hemp cultivation and processing. It also articulated that, while hemp and marijuana both come from the same species of cannabis, hemp has significantly lower THC levels.
The 2018 Farm Bill legalized hemp-derived CBD containing at most 0.3% THC at the national level. Alabama allowed that federally-compliant CBD would be permitted in the state.
SB 225, passed in 2019, really affirmed Alabama's warming to CBD. This law made it legal for pharmacies to sell CBD products. (This seems like a logical move as prior to this law you could buy CBD at all kinds of places — even gas stations.)
Alabama became the 36th state to legalize medical cannabis in 2021. Also known as the Darren Wesley Ato Hall Compassion Act, SB 46 makes those with qualifying conditions eligible for a medical cannabis card and specifies the types of products that qualify as medical cannabis. Both CBD and THC products fall under the medical cannabis umbrella.
Is CBD Legal In Alabama? CBD Shopper's Guide
Looking to purchase CBD in Alabama? You're so in luck! CBD products are legally available at brick-and-mortar stores. Assuming they have Wi-Fi in the Yellowhammer State — and ya probably do — you've also got online CBD stores at your fingertips. Just find a trustworthy retailer and take your pick of shopping methods.
Purchase CBD At Brick & Mortar Stores
There's a lot of things to love about Alabama — like tasty eats, Southern hospitality, an impressive music legacy, space museums — and local access to CBD is one of them.
You might spy items containing CBD on the shelves of your corner store or pharmacy, or find it at your local CBD dispensary. Since types of CBD products can vary widely, find a vendor with knowledgeable staff and a good selection.
Buy CBD Online
Alabama makes it possible to purchase CBD in person, but you can't beat the convenience of shopping online. Whether you can't find your favorite CBD products in stores or prefer the ease of filling a virtual cart, online shopping for CBD is a great option in Alabama.
You can safely buy high-quality CBD products online from Pure Craft. In fact, here are some CBD products that're popular near you:
Alabama State CBD Laws: A Deeper Dive
Some say knowledge is power. Maybe even a super power…. If you'd like to wield more CBD might, feel free to read up on the legal details of cannabis in your state.
Alabama & CBD Legality — Bottom Line
If you live in Alabama, you can buy hemp-derived CBD with 0.3% THC or less from licensed retailers or online. The state also has a medical cannabis program that lets certain qualified patients access CBD and THC products. All other uses of hemp or marijuana are illegal in Alabama.
Disclaimer
We're not legal professionals or otherwise qualified to offer legal advice. So, while we do our very best to be thorough, up-to-date, and 100% correct, the content above is for informational purposes only. Please also note that the laws surrounding CBD are subject to change. We recommend checking our source(s) to see if the information or legal status have been revised since our content was published.